Calendar of Events
 
COMING UP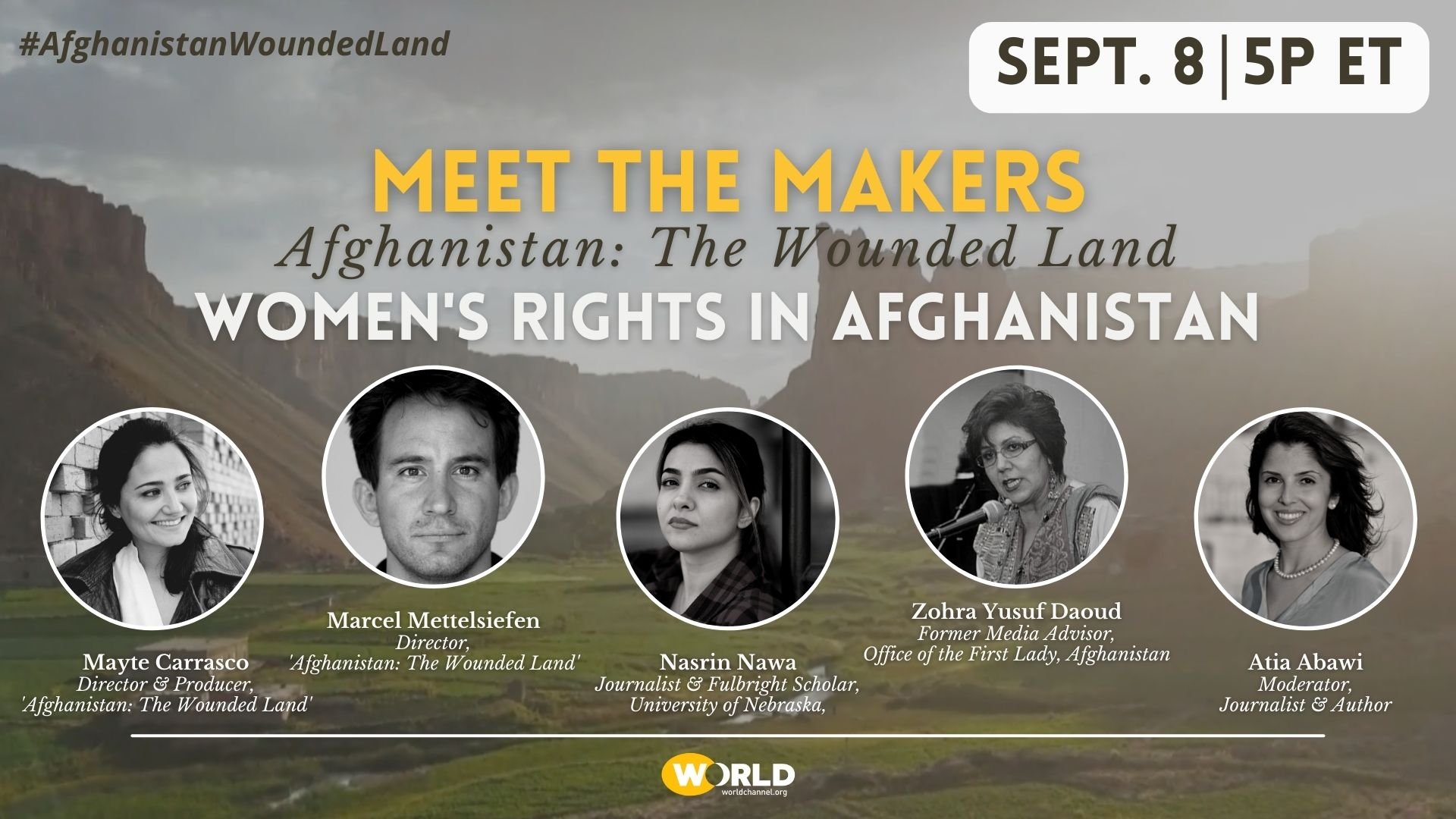 MEET THE MAKERS: AFGHANISTAN: THE WOUNDED LAND
THURSDAY, SEPT. 8 at 5p ET | VIRTUAL
A conversation about the generational effects of endless war on Afghan women. Directors of 'Afghanistan: The Wounded Land' Mayte Carrasco and Marcel Mettelsiefen will be joined by Nasrin Nawa, former senior journalist for the BBC in Afghanistan, and Zohra Yusuf Daoud, a Kabul native, women's rights activist and former media advisor to the First Lady of Afghanistan. Moderated by Atia Abawi, foreign correspondent for CNN. Register now for this free event!
STORIES FROM THE STAGE: TURN THE PAGE
THURSDAY, OCT. 27 at 6:30p ET | IN-PERSON
Join us on set as we film a new episode of Stories from the Stage! Storytellers share how they found the courage to turn the page in their lives – and what happened when they did. Get your tickets now!
WATCH PAST EVENTS
MEET THE MAKERS: ANY GIVEN DAY
Watch a conversation with filmmaker Margaret Byrne, Cook County Mental Health Court Program Lauren Edidin and graduate Daniel Brown about the film Any Given Day and what it's like to live with mental illness in America. Moderated by Dr. Kameelah Mu'Min Rashad, founder and president of the Muslim Wellness Foundation.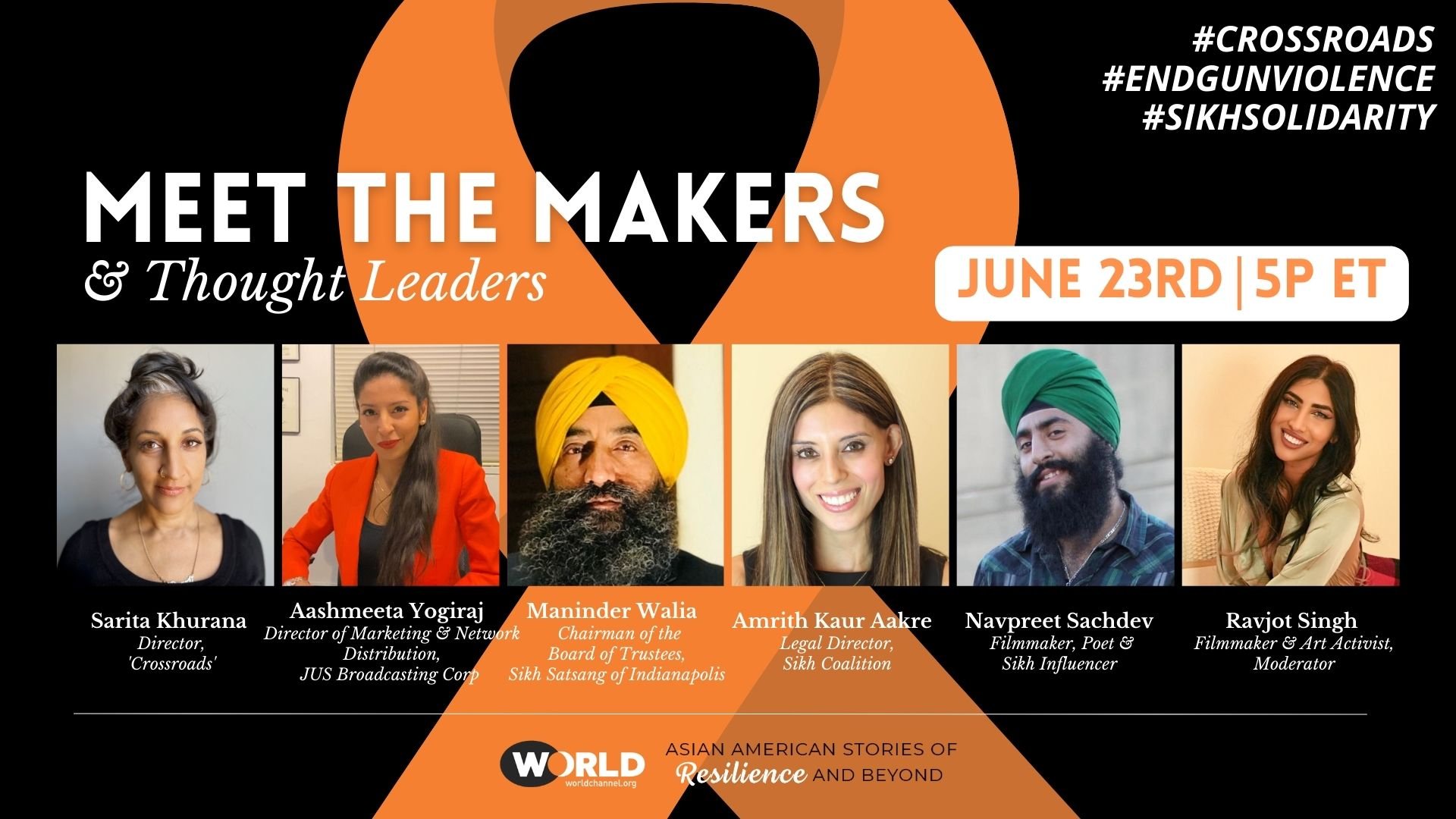 MEET THE MAKERS: CROSSROADS
THURSDAY, JUNE 23 @ 5p ET
In 'Crossroads,' filmmaker Sarita Khurana presents the voices of the Sikh community as they process, and heal from, the shooting that killed 4 Sikh Americans at the Indianapolis FedEx hub facility in 2021. Join Khurana and Sikh American activists for a panel event discussing the film, gun violence in America and Sikh representation.  Watch the recording!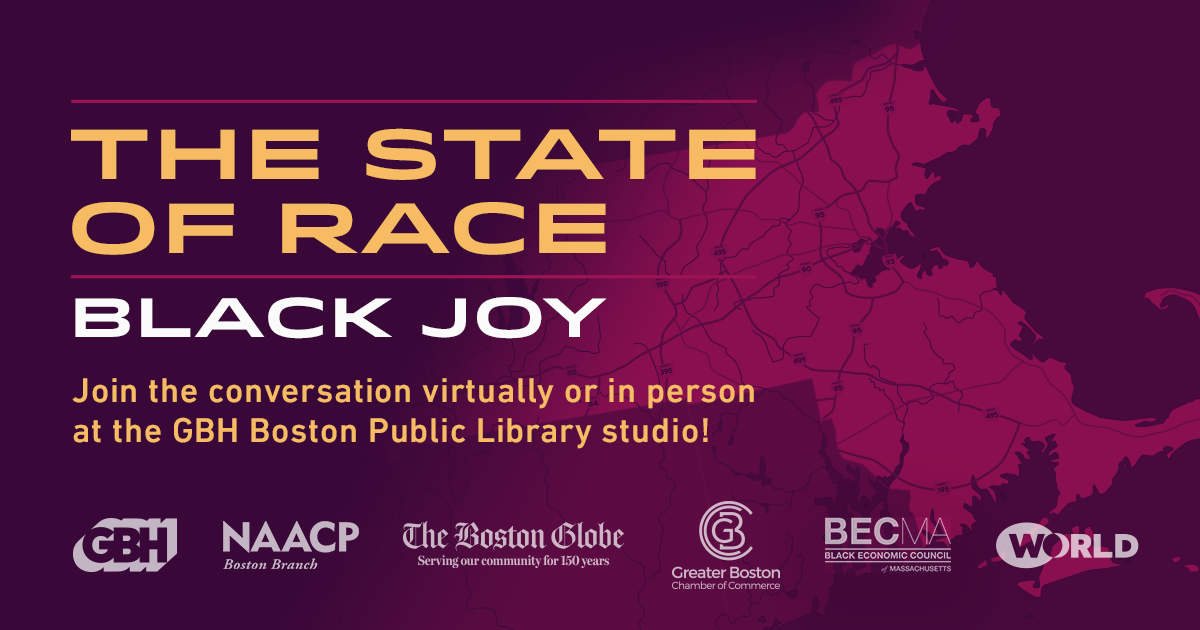 THE STATE OF RACE: BLACK JOY
Enjoy conversation and musical expression highlighting the positive experiences and aspirations of people of color, featuring a discussion highlighting Black joy with The Boston Globe's Culture Columnist Jeneé Osterheldt and Boston Poet Laureate Porsha Olayiwola. Plus, watch a performance by hip hop/rap artist Oompa. Hosted by GBH's Dan Lothian.  Watch the recording! 
The State of Race: Black Joy is sponsored by GBH, The Boston Globe, the NAACP Boston Branch, The Black Economic Council of Massachusetts, The Greater Boston Chamber of Commerce and GBH WORLD.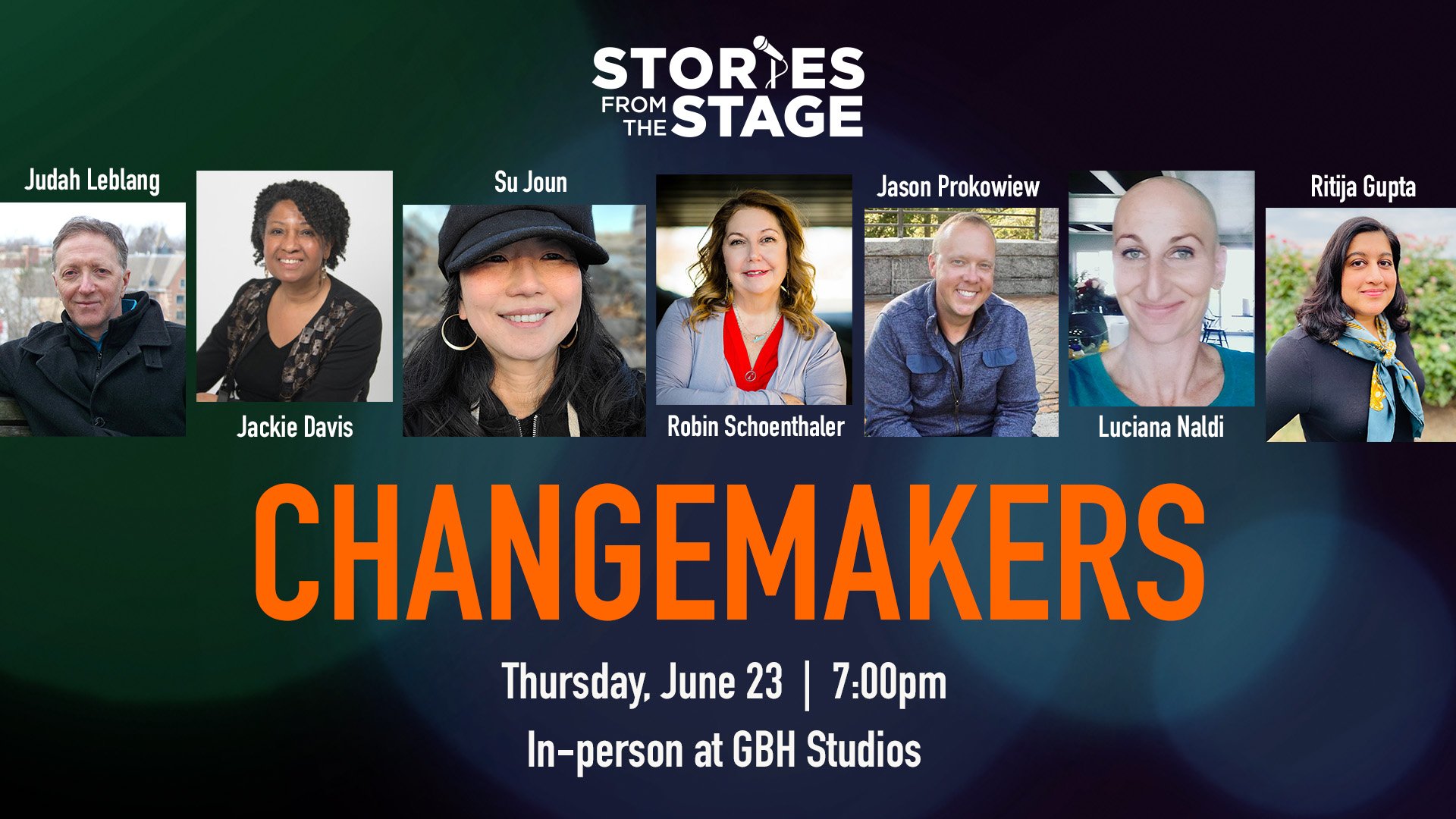 STORIES FROM THE STAGE: CHANGEMAKERS
THURSDAY, JUNE 23 @ 6:30p ET | IN-PERSON
In reality, people frequently desire and oppose change in equal measure. Even when change has the potential to improve our lives, our fear of the unknown prevents us from taking a chance. Sometimes we discover the motivation to change within ourselves, and other times someone comes along at the perfect time to help us improve our life. Join us in the GBH Studio to hear stories of transformation. Hosted by Wes Hazard.  
MEET THE MAKERS: IMMIGRANT HERITAGE MONTH
As a nation of immigrants, we celebrate our shared heritage every day. In honor of Immigrant Heritage Month in June, watch a panel featuring filmmakers J.P. Dobrin ('The Lookout') and Quyên Nguyen-Le ('In Living Memory') along with thought leaders in the immigration space to discuss immigrants, their families and the sacrifices that they have made to belong. Watch the recording now!
MEET THE MAKERS: CHINATOWN RISING
'Chinatown Rising' filmmakers Harry Chuck, Josh Chuck and James Q. Chan joined a panel of thought leaders, including Former Executive Director of the Chinatown Community Development Center Gordon Chin and Chair of the International Coalition for Human Rights in the Philippines - US Pamela Tau Lee, for a conversation about the film and how a generation united to expose the disparities in their community. Moderated by Executive Director of The Coalition for a Better Chinese American Community Grace Chan McKibben.
GLOBEDOCS: SHORT FILMS HONORING AAPI HERITAGE MONTH
As part of The Boston Globe's celebration of Asian American Pacific Islander Heritage Month, GlobeDocs presents a curated series of short films featuring AAPI stories. Veronica Chao, deputy managing editor, Living Arts, and editor of Globe Magazine, moderates a discussion with a few of the filmmakers to shed light on the context and process behind each film.
Presented in partnership by the Asian American Documentary Network (A-Doc), the Center for Asian American Media (CAAM), Boston Asian American Film Festival (BAAFF) and WORLD Channel.
CELEBRATE ASIAN AMERICAN AND PACIFIC ISLANDER HERITAGE MONTH
GBH and WORLD Channel reflect this Asian American and Pacific Islander Heritage Month on some of the challenges and triumphs ethnic AAPI neighborhoods have dealt with as they developed and evolved over the decades. Panelists include President of the board of Boston Little Saigon Annie Le, 'A Tale of Three Chinatowns' filmmakers Penny Lee and Lisa Mao, Executive Director of Asian Community Development Corporation Angie Liou and Director of Asian Community Fund Danielle Kim, with special remarks from GBH President and CEO Jon Abbott. Moderated by General Manager for Television at GBH and WORLD Channel Liz Cheng.
Presented in partnership with WTTW.
GEOGRAPHIES OF KINSHIP PRE-BROADCAST CONVERSATION
This 'Geographies of Kinship,' conversation explores the little-known history of African American Korean adoption and the eventual adoption of approximately 200,000 Korean children worldwide. The event features Professor Kori Graves in conversation with Korean adoptees Dr. Estelle Cooke-Sampson and Lisa Jackson and filmmaker Deann Borshay Liem, moderated bt Prof. Kim Park Nelson.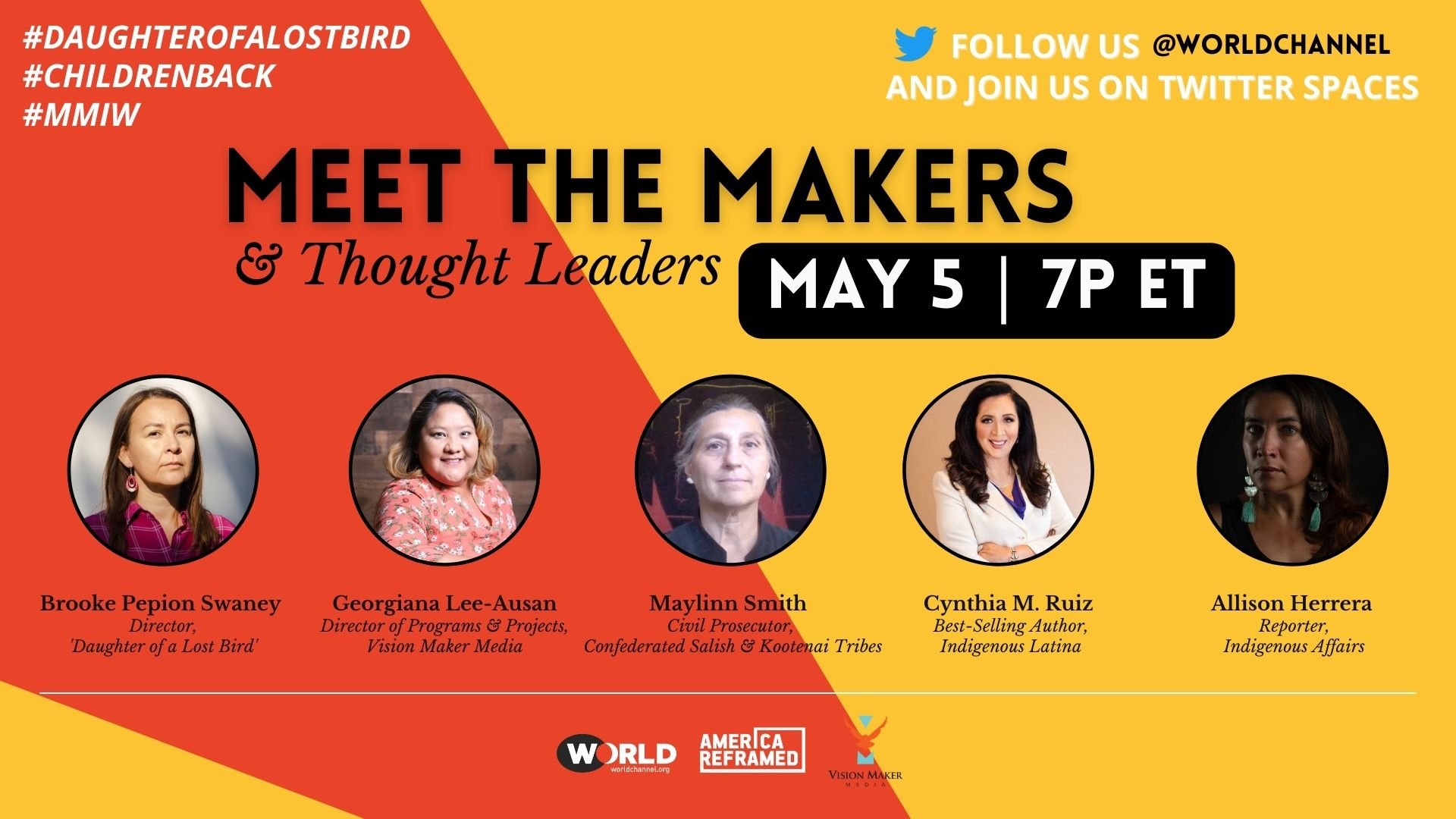 MEET THE MAKERS: DAUGHTER OF A LOST BIRD
Listen to an in-depth conversation with 'Daughter of a Lost Bird' filmmaker Brooke Swaney and other thought leaders about the generational effects of adoption on Native American families and how communities are advocating for justice and tribal sovereignty. Listen now!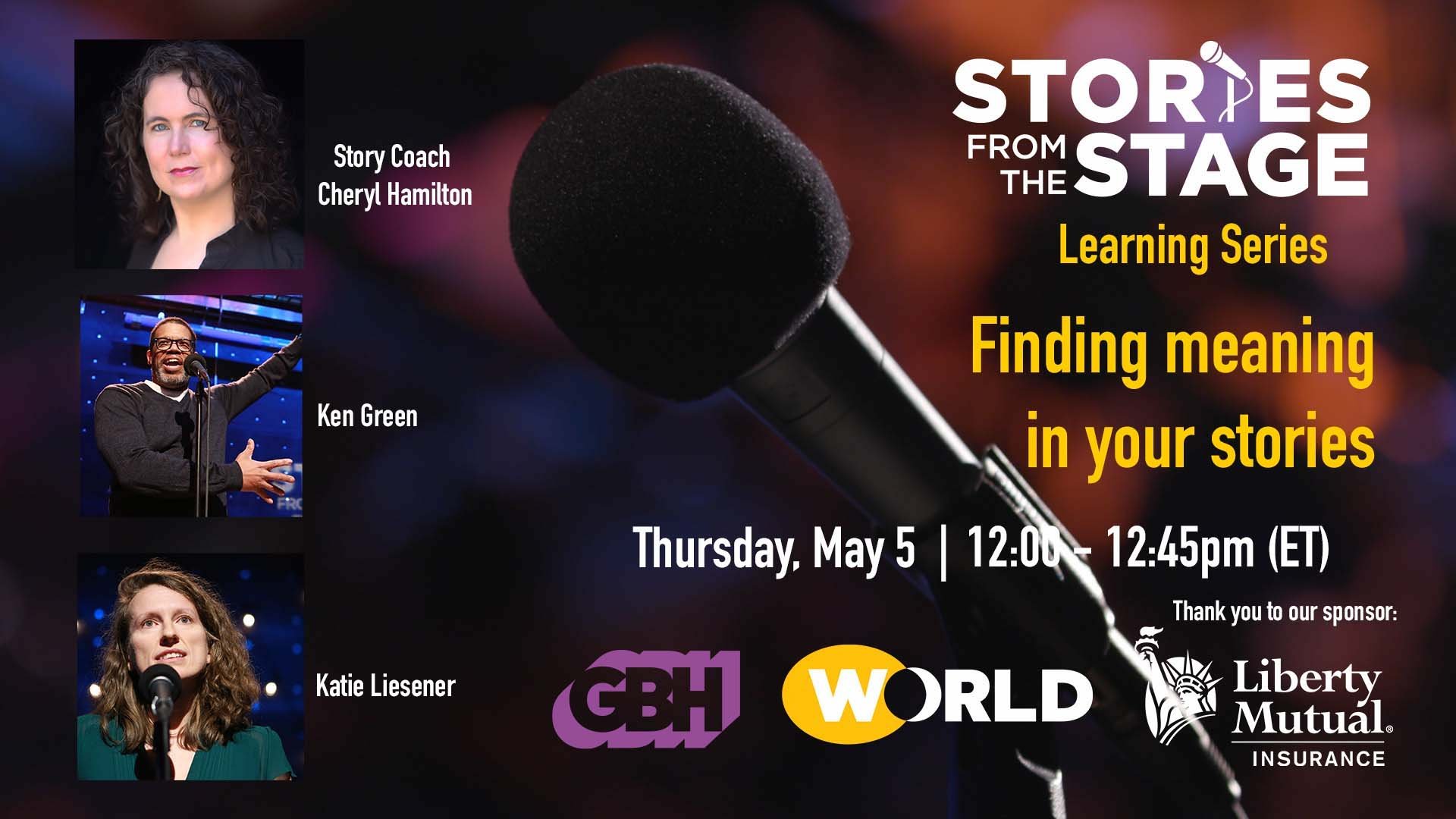 STORIES FROM THE STAGE: FINDING MEANING IN YOUR STORIES
Who doesn't love a good story? We all have interesting stories, but when preparing for a performance, it can be difficult to identify the single most important meaning in our story. Coach Cheryl Hamilton and special guests from Stories from the Stage discuss how storytellers find meaning in their stories.
Sponsored by Liberty Mutual Insurance.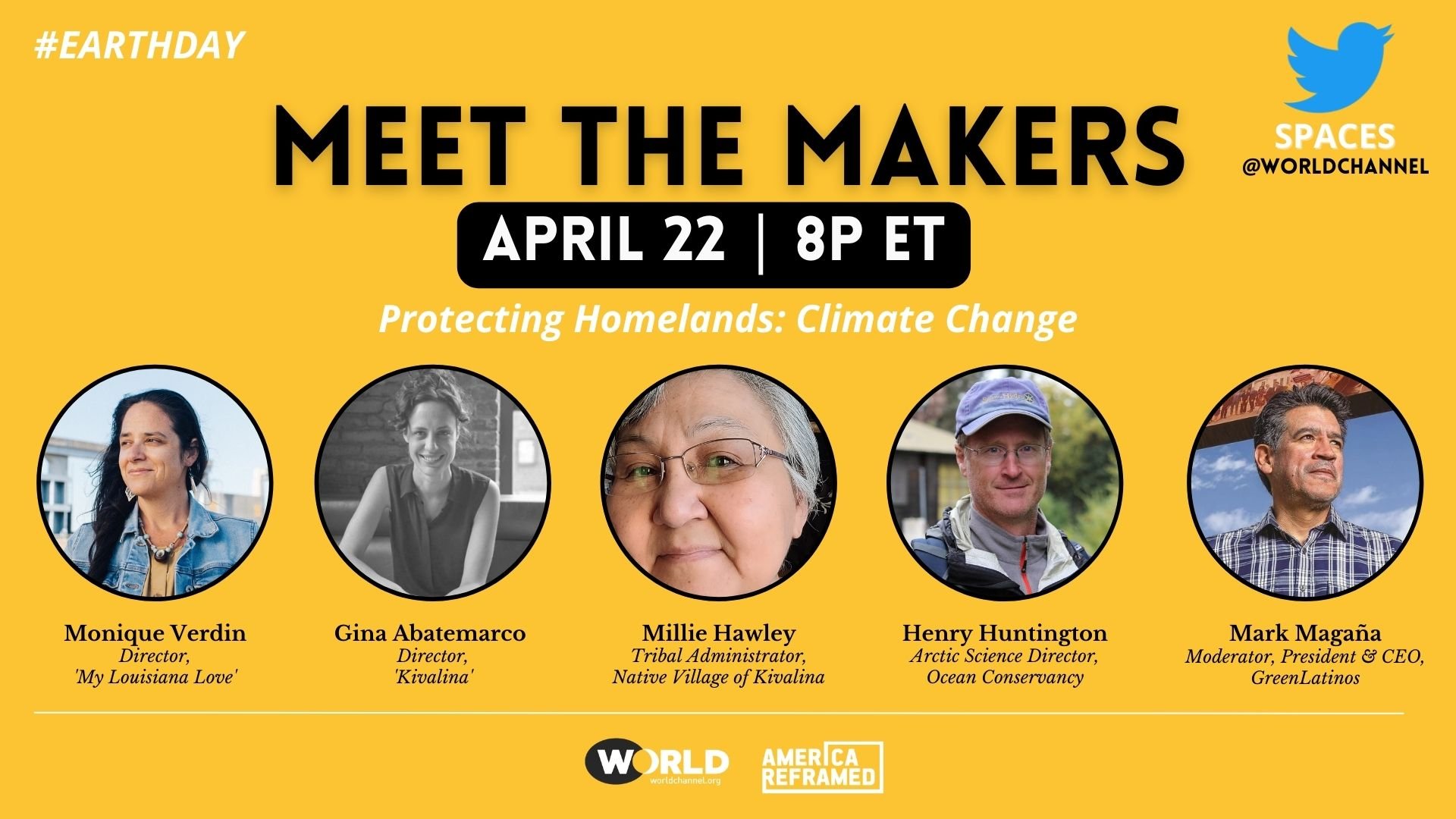 MEET THE MAKERS: PROTECTING OUR HOMELANDS – CLIMATE CHANGE
#EARTHDAY
When your ancestors' homeland is on a survival timeline, how do you navigate the uncertainty of climate change and an ever-changing world? Meet the makers of 'My Louisiana Love' and 'Kivalina,' plus community organizers in the climate change space, on how to protect our homes and generational traditions from disappearing. Listen here!
MEET THE MAKERS | SHELETTA BRUNDIDGE & AUTISM AWARENESS
In this special WORLD Channel Meet The Makers conversation, we introduce Sheletta Brundidge, mother, author, comedian and one of USA Today's Women of the Year. She shares her story of raising her children and talks about her new book, "Brandon Spots His Sign."
MEET THE MAKERS | AFROPOP: THE ULTIMATE CULTURAL EXCHANGE & PACIFIC HEARTBEAT
What is public media's role in representing BIPOC and AAPI communities? Emmy-winning comedian, podcaster and activist Sheletta Brundidge hosted a conversation with Black Public Media Executive Director Leslie Fields-Cruz and Pacific Islanders in Communications Interim Executive Director Cheryl Hirasa – hear about the new seasons of Pacific Heartbeat and AfroPoP: The Ultimate Cultural Exchange and the importance of diversity in public media.
THE STATE OF RACE: EQUITY IN BUSINESS OWNERSHIP
As Boston's business community tries to recover from the COVID-19 pandemic, Black and Brown business owners face additional challenges. What will it take for these businesses to not only survive, but thrive? Host Dan Lothian led a conversation between Nia Grace, owner and operator of Darryl's Corner Bar & Kitchen; Heather White, CEO and founder of TrillFit; Clyde Simms, co-founder of Rev'd Indoor Cycling; Nicole Obi, president and CEO of the Black Economic Council of Massachusetts; Segun Idowu, Chief of Economic Opportunity and Inclusion for the City of Boston; and Jim Rooney, President and CEO of The Greater Boston Chamber of Commerce.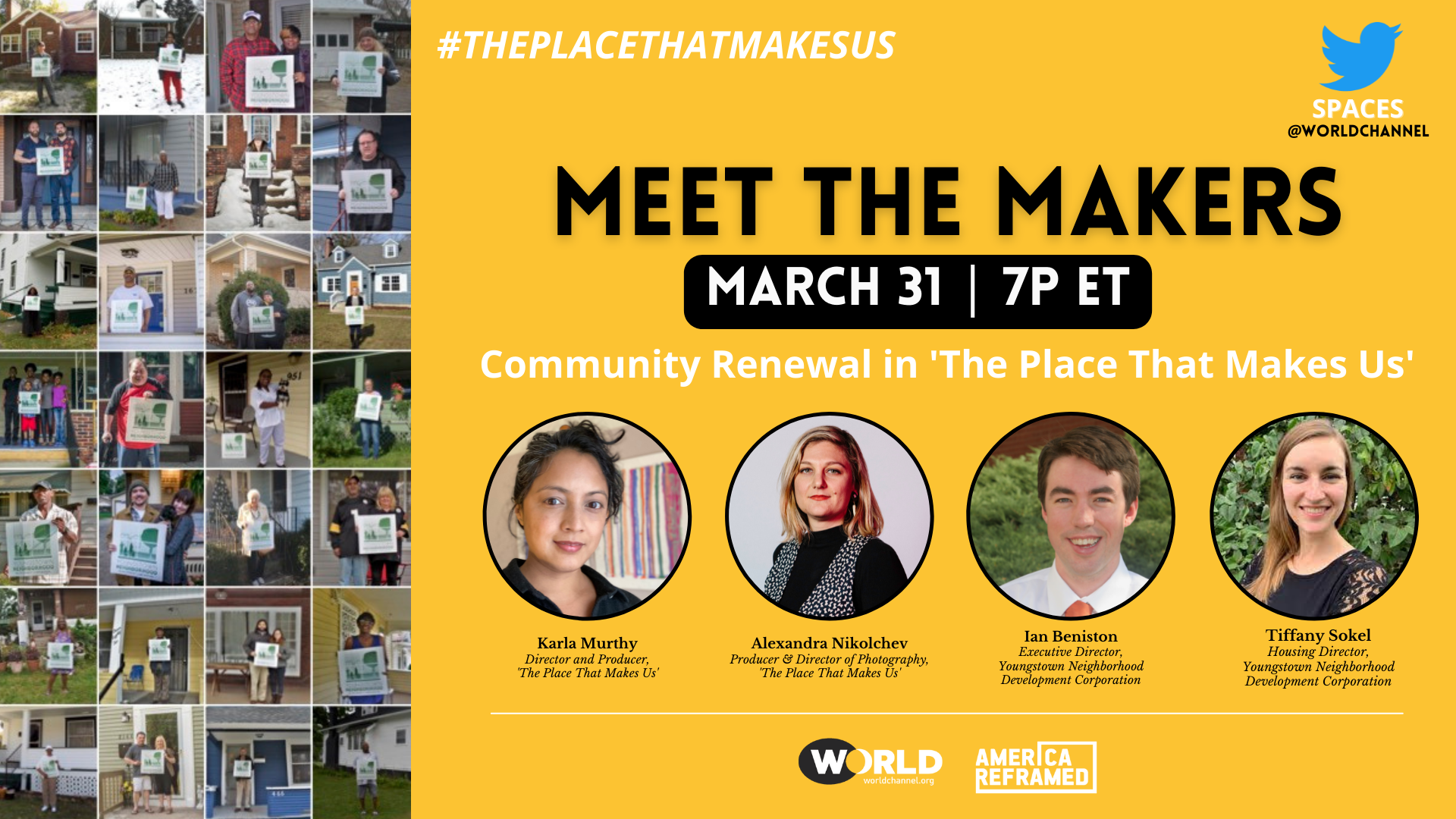 MEET THE MAKERS: THE PLACE THAT MAKES US
'The Place That Makes Us' filmmakers Karla Murthy and Alexandra Nikolchev chatted with Ian Beniston and Tiffany Sokel, organizers from the Youngstown Neighborhood Development Corporation, on the importance of investing in our communities. Listen now!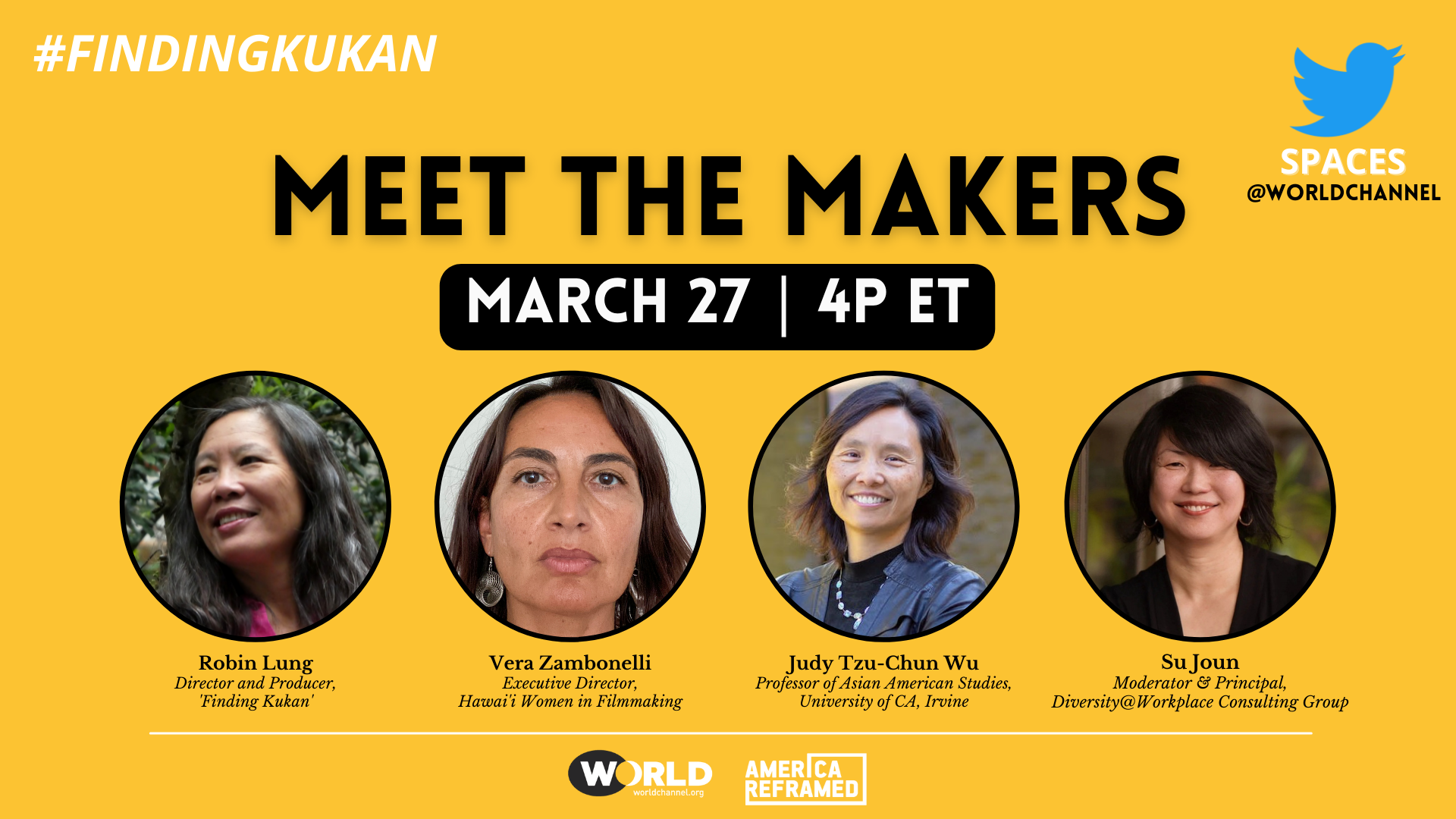 MEET THE MAKERS: FINDING KUKAN
This Oscar Sunday, 'Finding Kukan' filmmaker Robin Lung, Hawai'i Women in Filmmaking Executive Director Vera Zambonelli and University of California, Irvine Professor of Asian American Studies Judy Tzu-Chen Wu discussed the power of Asian American representation in Hollywood and film and the importance of perspective. Moderated by Principal of Diversity@Workplace Su Juon. Listen now!
'FOR THE LOVE OF RUTLAND' SCREENING AND Q&A
Join Vermont Public Radio and Vermont PBS for a screening of America ReFramed's 'For the Love of Rutland' followed by a panel Q&A with director and producer Jennifer Maytorena Taylor, producer Jim Sabataso and film subjects Lisa Ryan and Stacie Griffin. Moderated by VPR's Nina Keck.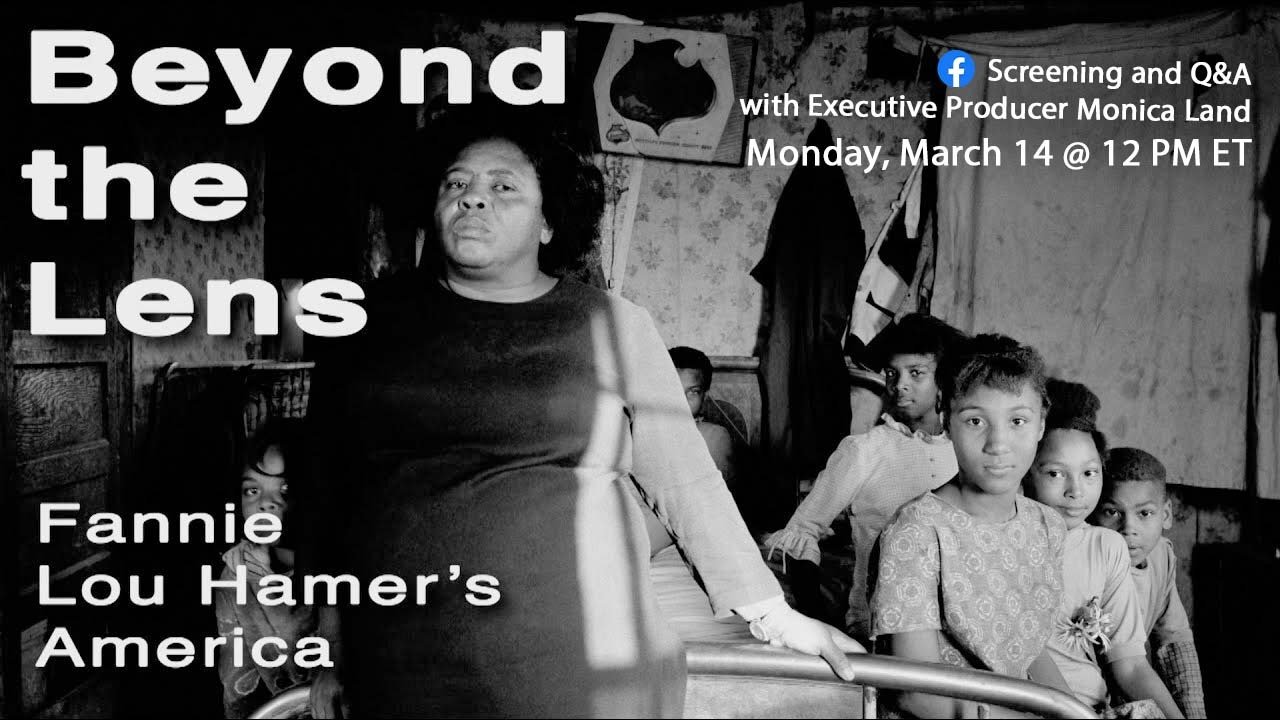 SCREENING AND Q&A: FANNIE LOU HAMER'S AMERICA – BEYOND THE LENS
To commemorate 45 years since the passing of civil and human rights leader Fannie Lou Hamer, watch a screening of 'Fannie Lou Hamer's America: Beyond the Lens,' a behind-the-scenes special including personal family stories of the sharecropper-turned-activist. Following the screening, Monica Land, 'Fannie Lou Hamer's America' executive producer and Mrs. Hamer's great-niece, will join WORLD Channel's Chris Hastings for a live Q&A. Watch the recording!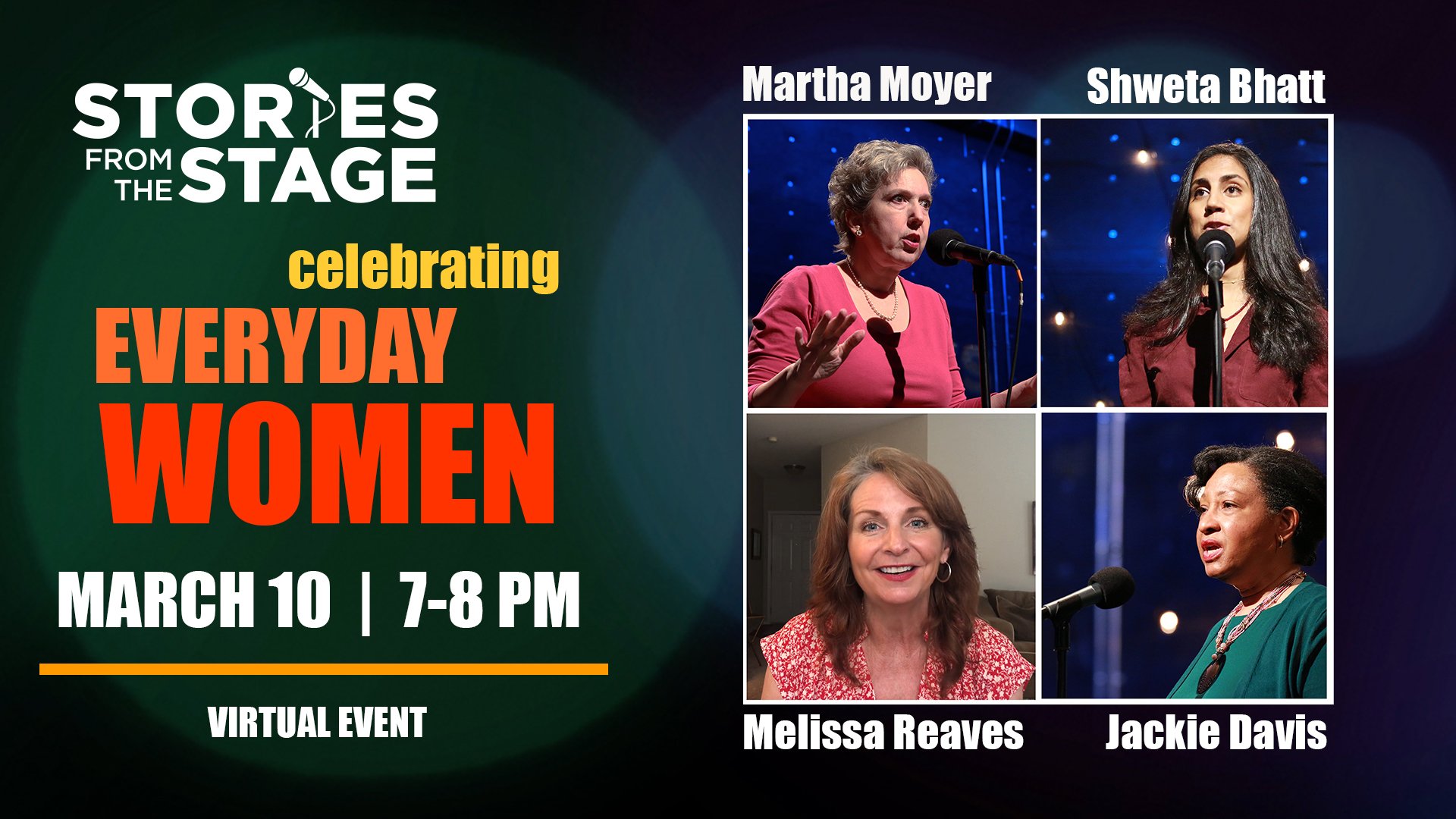 CELEBRATING EVERYDAY WOMEN
Women's History Month is a time to pause and celebrate women and their contributions. Stories from the Stage and GBH welcomed four inspiring women on stage to share stories of transformation and the impact storytelling has had on their lives. Hear how these courageous women overcame challenges large and small and became stronger for it.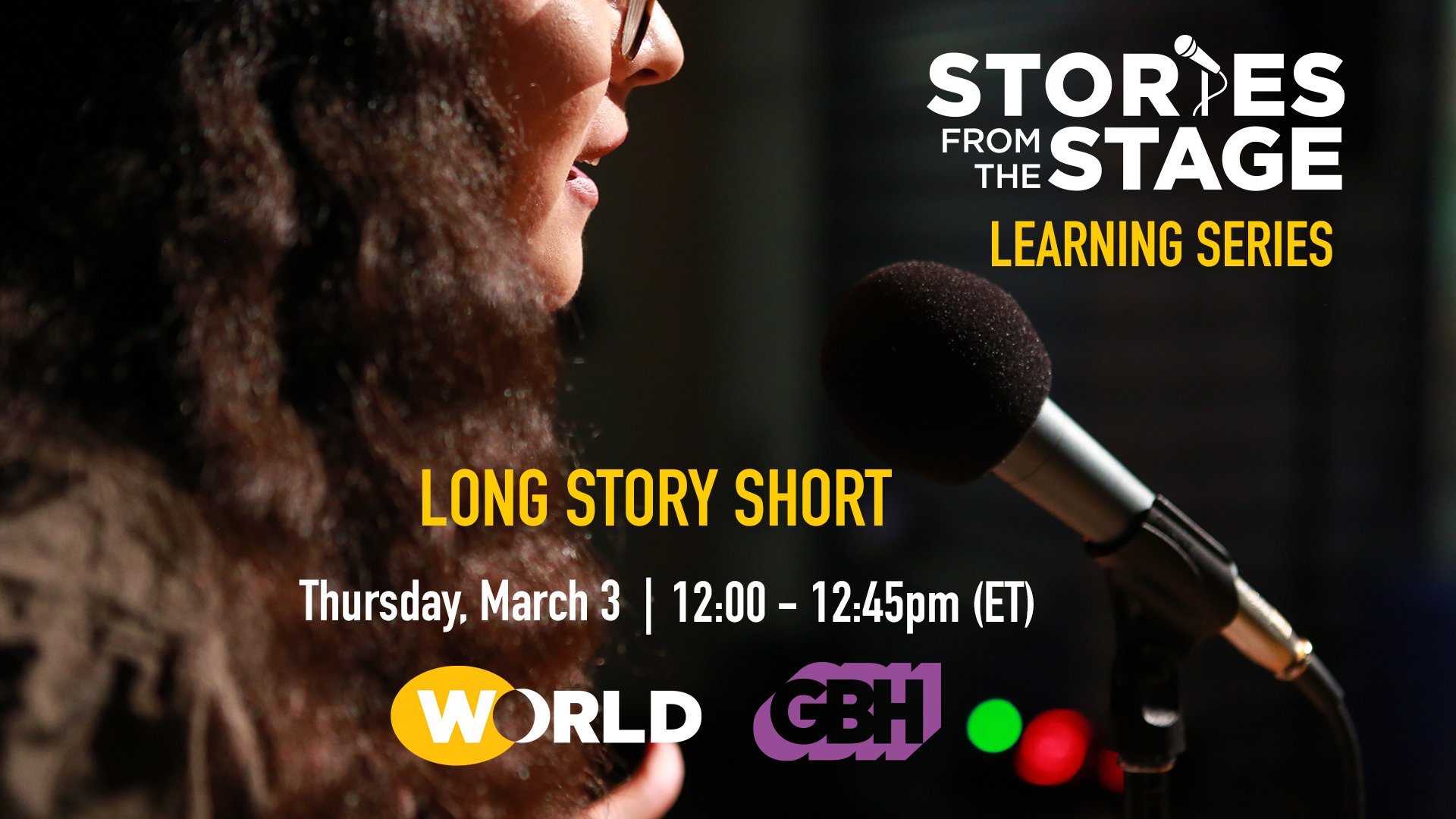 STORIES FROM THE STAGE: LONG STORY SHORT
A live storytelling performance can range from a 12-minute, feature-length piece to a 5-minute story for a competitive slam – like the difference between a novel and an essay. Discover how to edit your stories for impact with Stories from the Stage storytelling coach Cheryl Hamilton and special guest storytellers Kevin Gallagher and Julie Baker. Learn how to tighten your transitions and describe characters with fewer words, but just as much creativity.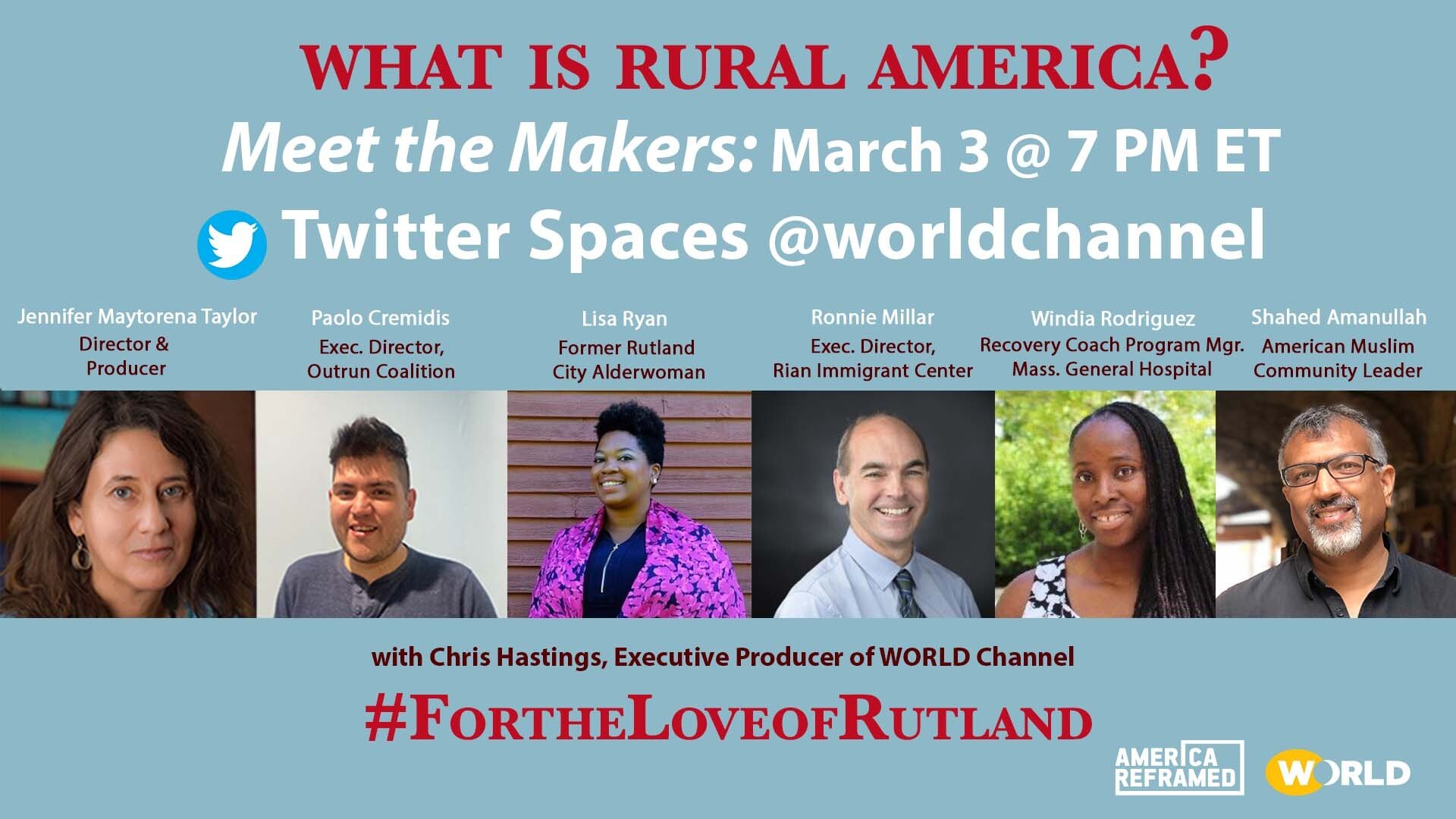 MEET THE MAKERS: FOR THE LOVE OF RUTLAND
What is rural America? During our Meet the Makers event, we heard from For the Love of Rutland director and producer Jennifer Maytorena Taylor and other thought leaders on how small-town communities are addressing social issues. Follow us on Twitter @worldchannel and listen to the Twitter Spaces event to hear more about the film and get insight into the nuances of rural America.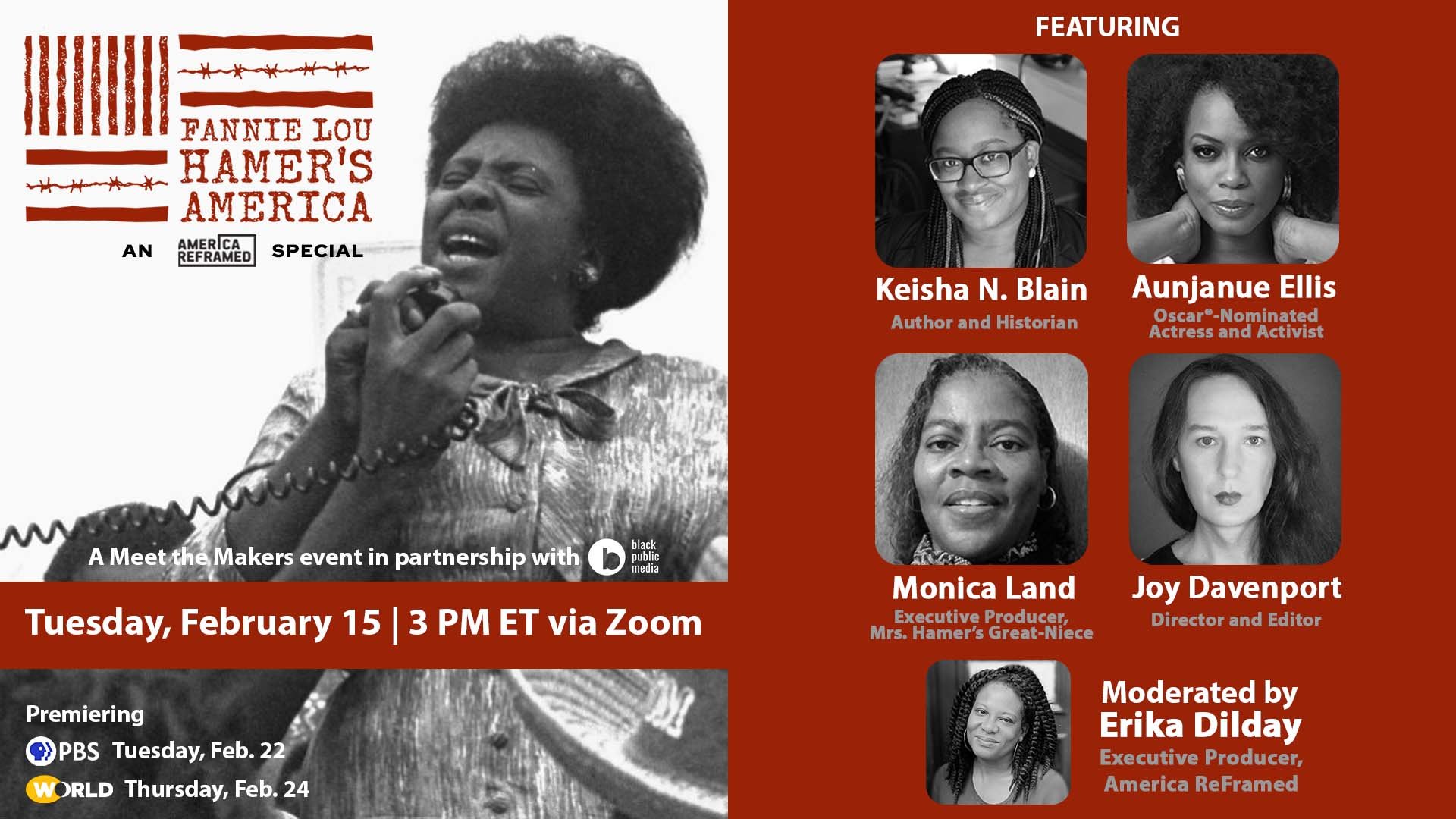 FINDING YOUR VOICE THROUGH FANNIE LOU HAMER
Throughout the 1960s, Fannie Lou Hamer established a legacy of civil rights and human rights activism that remains relevant to this day – especially among Black youth. Academy Award® nominee Aunjanue Ellis, writer and historian Keisha N. Blain, executive producer and Mrs. Hamer's great-niece Monica Land, and director Joy Davenport discuss what the current generation of social justice warriors can learn from Fannie Lou Hamer's example. Moderated by Executive Producer of America ReFramed Erika Dilday. Watch the recording! Follow on social #FannieLouHamersAmerica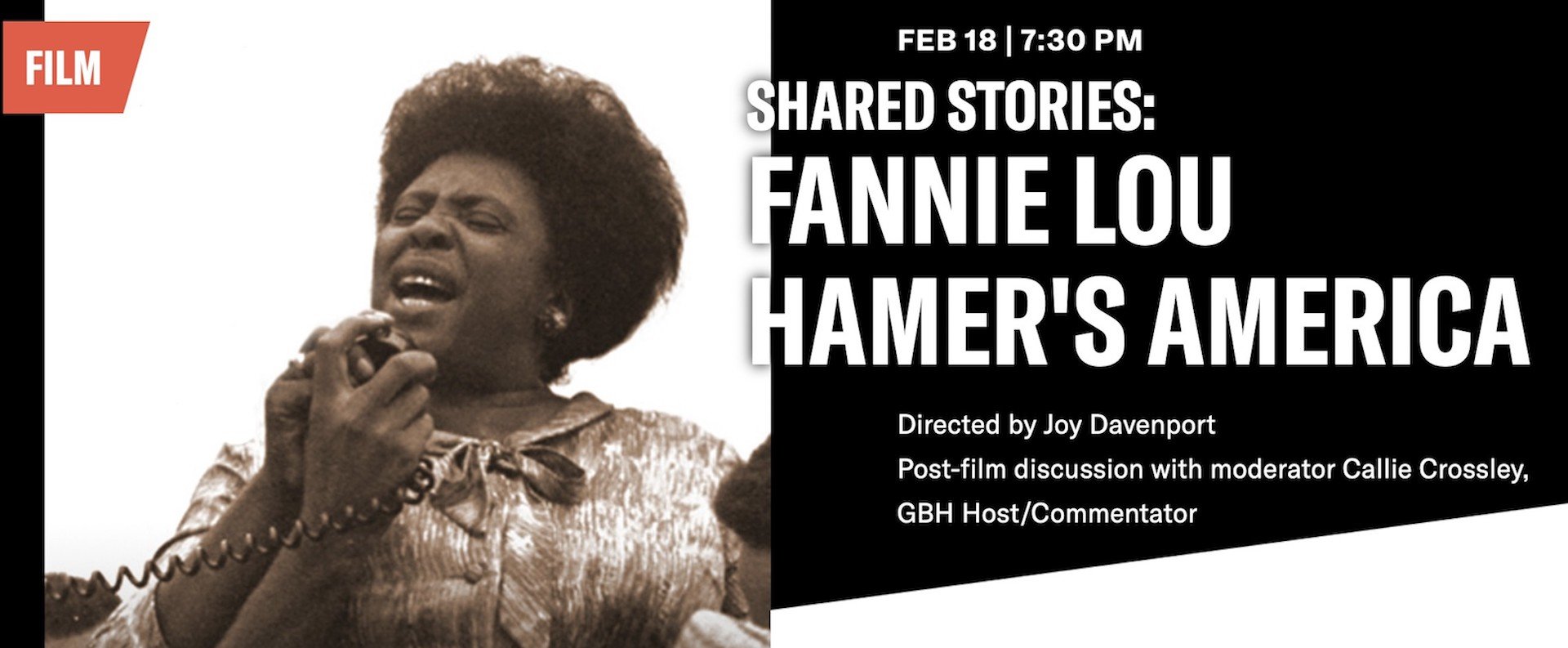 SHARED STORIES: FANNIE LOU HAMER'S AMERICA | FRIDAY, FEB. 18 at 7:30p ET
Join ArtsEmerson for a screening of "Fannie Lou Hamer's America"! Watch the film before its official premiere and stick around for a live Q&A with the filmmakers and community leaders led by GBH's Callie Crossley. Buy your tickets here! 
THE STATE OF RACE: TECH'S DIVERSITY MANDATE | THURSDAY, FEB. 17 at 7p ET
Technology is one of Massachusetts' largest and fastest-growing industries, but also one of the least diverse. In the summer of 2020, tech companies pledged to create a more diverse and equitable workplace. Nearly 18 months later, what, if anything, has changed?
Join a live virtual forum hosted by The World Executive Producer Dan Lothian with panelists Pariss Chandler, CEO and Founder of Black Tech Pipeline; David Delmar Sentíes, Founder of Resilient Coders; and Pranshu Verma, technology reporter at The Boston Globe. They'll discuss the current state of race in Boston's tech economy and the truth about being a person of color in a predominantly White field. Register now for this free event!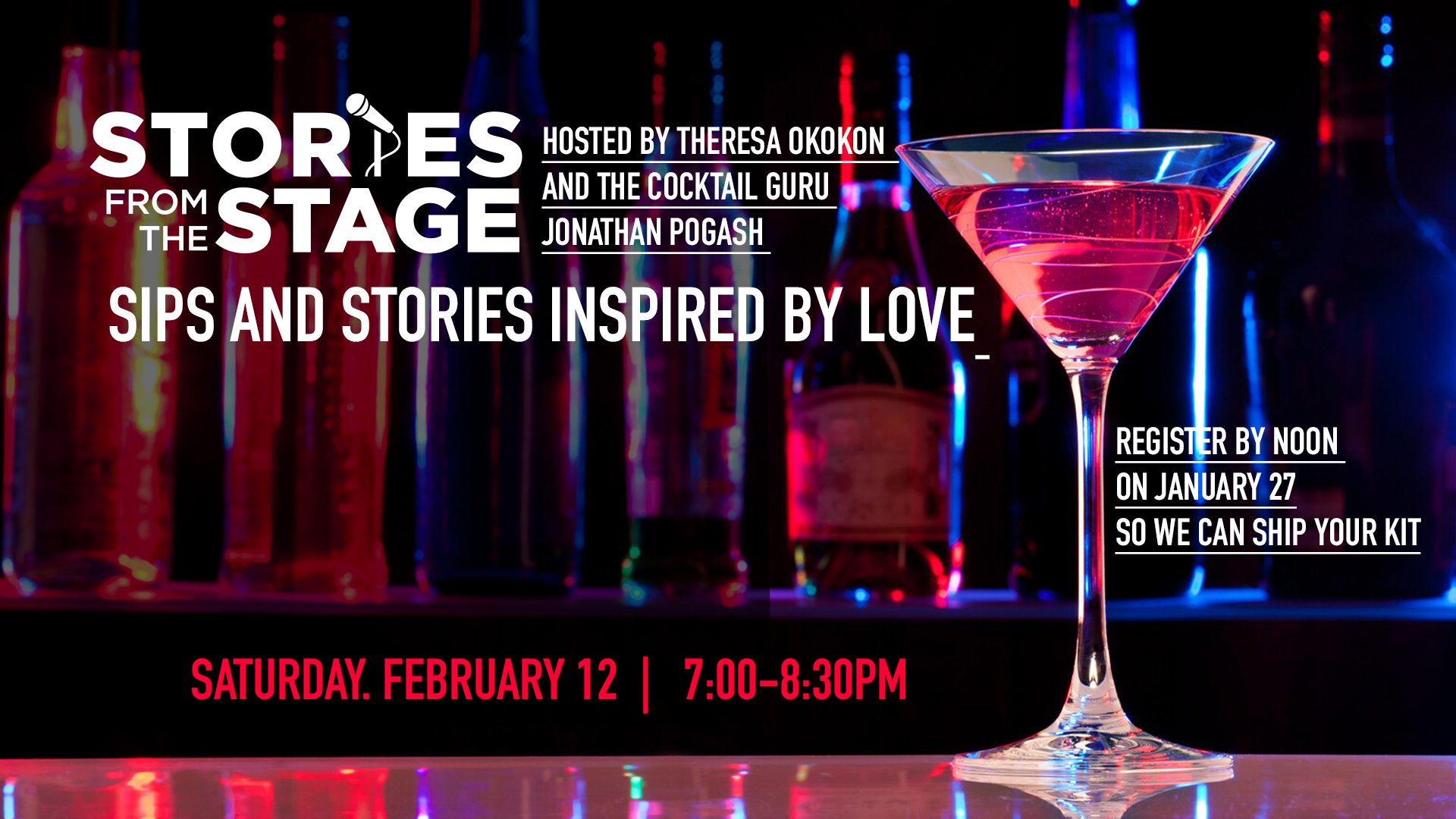 SIPS AND STORIES INSPIRED BY LOVE | SATURDAY, FEB. 12 at 7p ET
Join GBH, Stories from the Stage and The Cocktail Guru Jonathan Pogash for an evening of exquisite cocktails and storytelling in honor of Valentine's Day. You will be sent a cocktail (or mocktail) kit in the mail with enough supplies for 2-3 servings of two signature cocktails – learn about the history and get expert tips from the master mixologist himself!
Then, settle in with your sublime cocktails and enjoy a Stories from the Stage story slam featuring stories about finding love, losing love and everything in between, and vote your favorite at the end of the evening. Register here!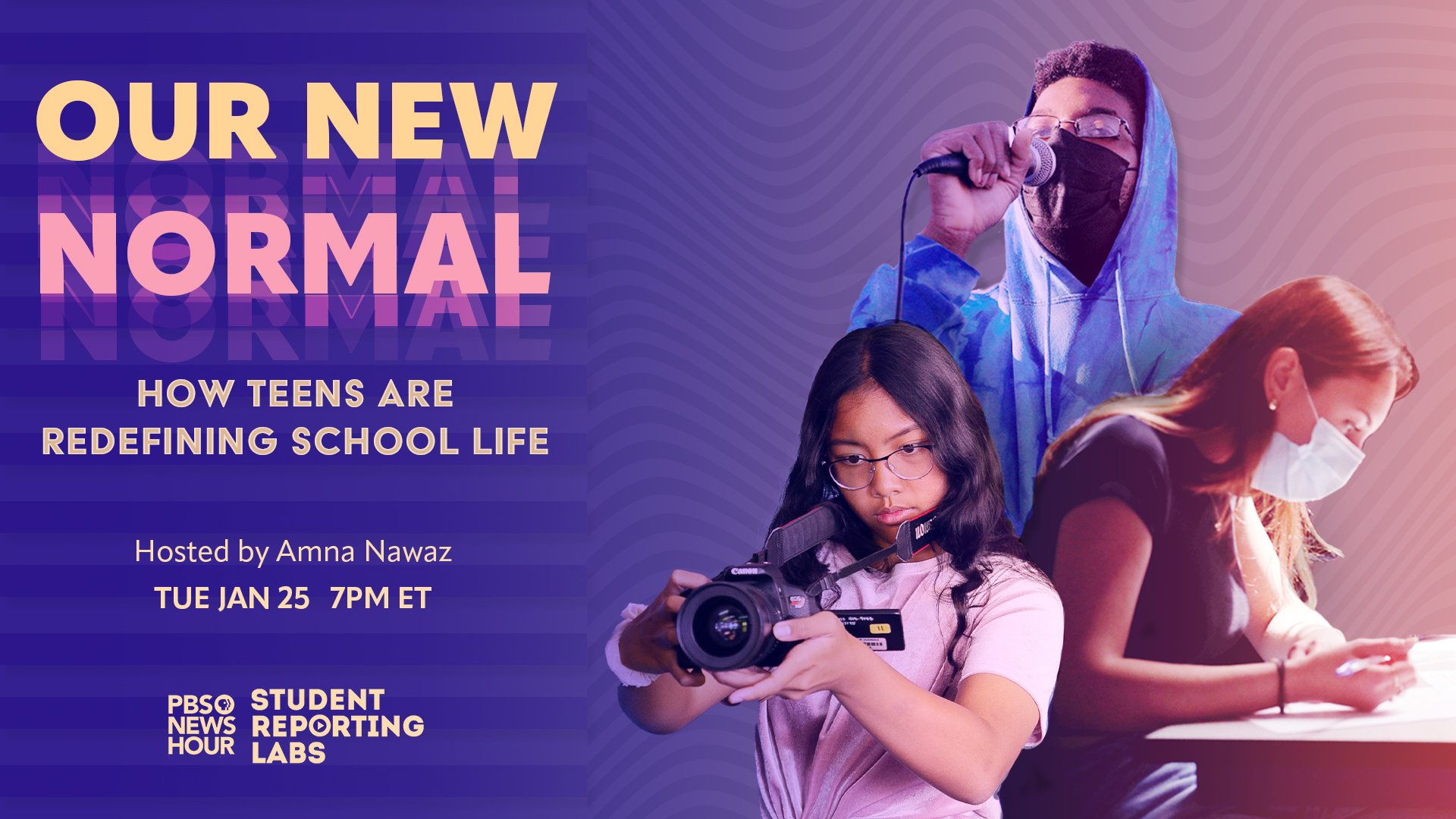 STUDENT REPORTING LABS OUR NEW NORMAL: HOW TEENS ARE REDEFINING SCHOOL LIFE
From vaccination and mask mandates to curriculum protests, school districts across the country are taking center stage in some of today's biggest civic debates. But what do students have to say about their education? In an hour-long special, PBS NewsHour Student Reporting Labs (SRL) explores what this "new normal" is like for teens and how students are redefining school life. Stream now on YouTube.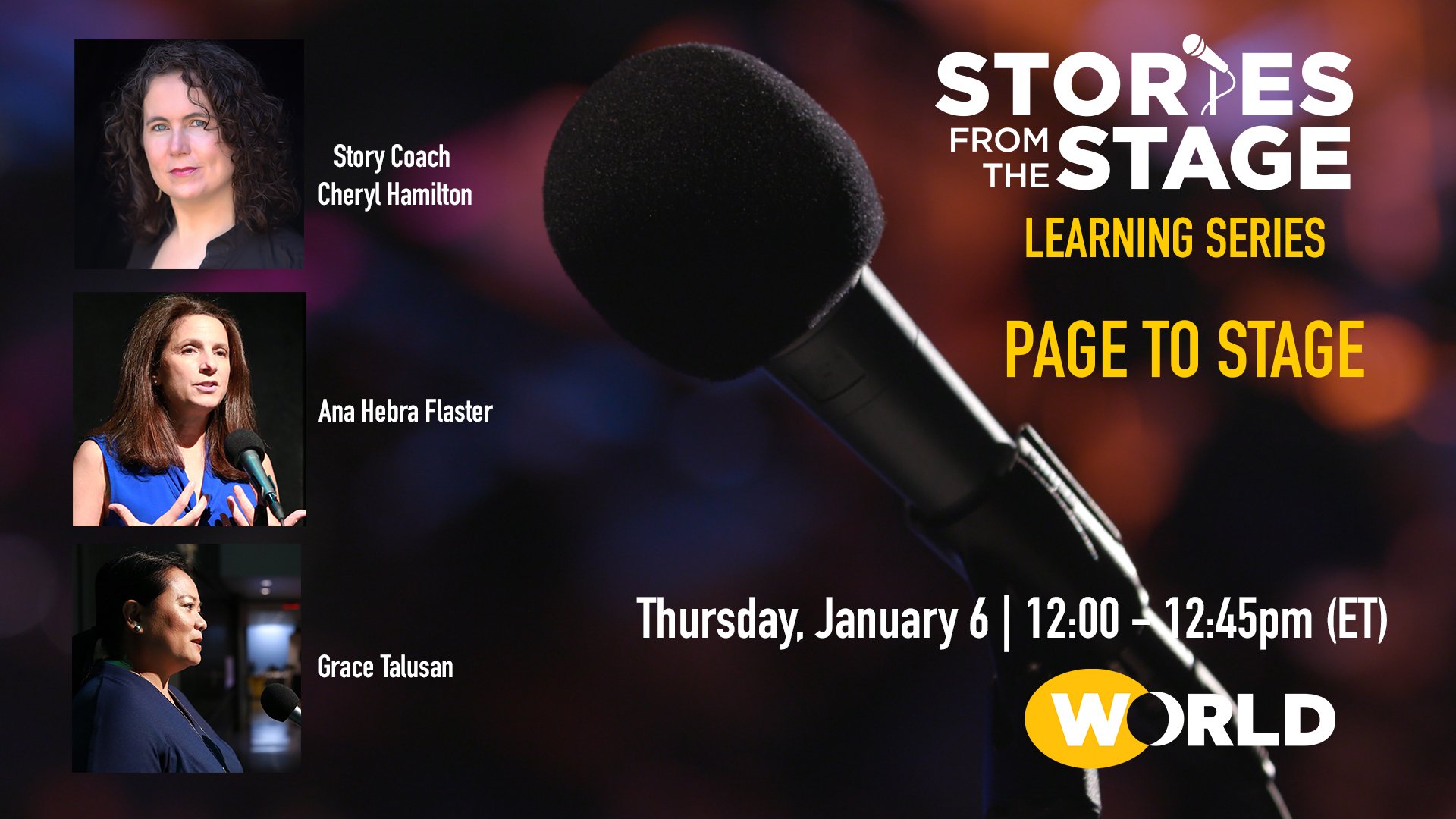 STORIES FROM THE STAGE: STAGE TO PAGE
All stories have elements in common, such as relatable characters, conflict, and a compelling theme. There are, however, distinct differences between written and spoken stories. Dive into the art of storytelling with Cheryl Hamilton, who has dedicated her career to assisting others in sharing their stories. Special guest authors who have been featured on Stories from the Stage share their tips and tricks for bringing their stories to life on stage.
STORIES FROM THE STAGE: 12 DAYS OF STORIES
Join Stories from the Stage hosts Wes Hazard and Theresa Okokon on Instagram Live for a special holiday chat! The hosts will swap stories and favorite holiday moments and share what's to come for Stories from the Stage in the new year. Watch the recording!
MEET THE MAKERS: WHY SLAVERY?
On #HumanRightsDay, WORLD Channel's Chris Hastings and Mette Hoffmann Meyer, CEO and Executive Producer of the WHY Foundation, met for a live conversation about the series WHY SLAVERY?. The powerhouse executive producers talked about modern slavery and its often hidden existence, and the global implications of trafficking on communities, corporations and governments.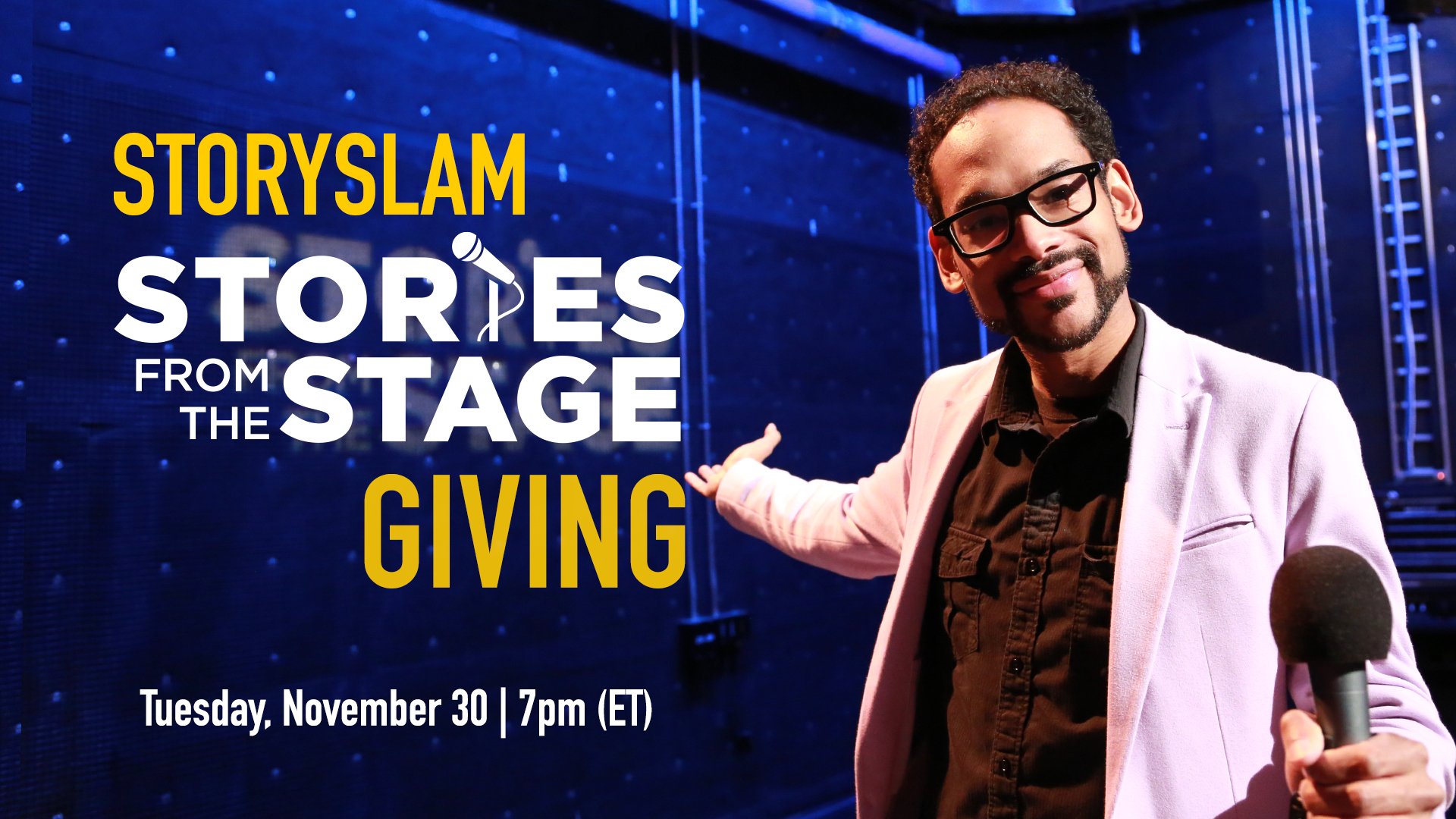 STORIES FROM THE STAGE: GIVING
On Giving Tuesday, this special edition of Stories from the Stage featured six all-star storytellers from throughout the U.S. sharing personal stories along the theme "GIVING" in honor of the holidays, then the audience got to vote for their favorite! Hosted by Stories From the Stage's Wes Hazard and presented by GBH.
RETURNING HOME THROUGH TOGETHERNESS: HEALING FROM HISTORICAL TRAUMA
In recognition of Native American and Alaska Native Heritage Month, join Sandy White Hawk (Sicangu Lakota), Anitra Warrior (Ponca Tribe of Oklahoma) and BLOOD MEMORY director Drew Nicholas for a panel discussion exploring the effects of historical trauma endured by the Native American community in boarding schools and through adoption and repatriation with excerpts from America ReFramed films. Moderated by journalist and media critic Jenni Monet (Laguna Pueblo) and presented in partnership by WORLD Channel, America ReFramed and Vision Maker Media.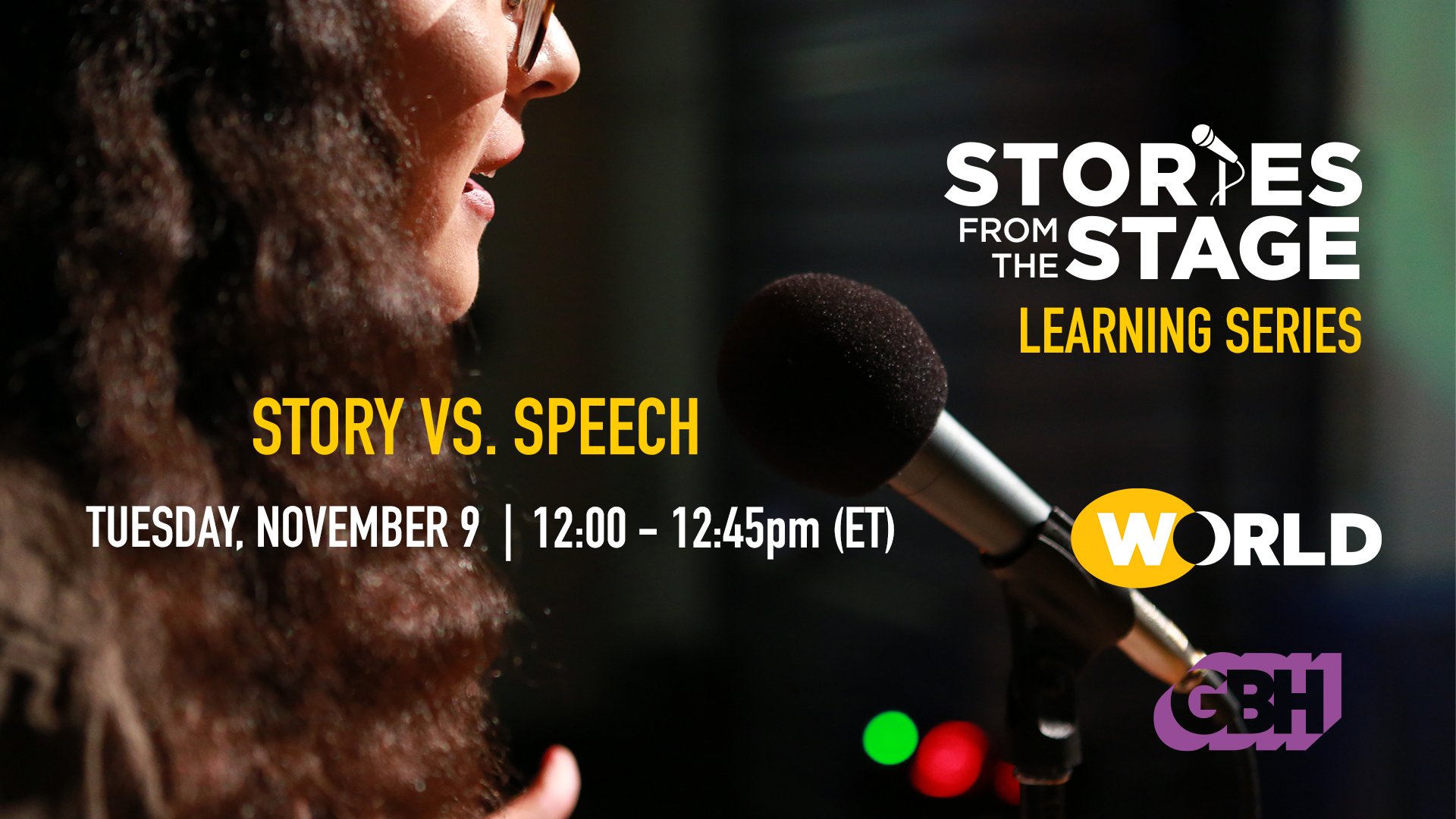 STORIES FROM THE STAGE: STORY V. SPEECH
A great speech often includes at least one compelling story, but storytelling on its own should not sound like a speech. Storytelling coach Cheryl Hamilton, who has devoted her career to helping others share their stories, explored the differences between the two valuable forms of communication and how to avoid slipping into speech mode when telling a personal story from your life.
THE LATINO FACTOR IN BOSTON AND BEYOND
Did you know that if U.S. Latinos were a country, their GDP would be ranked seventh in the world? Latinos are the second-fastest growing population in the country over the past decade, having jumped from 50.5 million people in 2010 to more than 62.1 million citizens today. Award-winning veteran journalist Jorge Quiroga and guests discuss the impact of Latinos in America on voting, the political stage and in the workforce. Presented by GBH/WORLD Channel and the Latino Equity Fund.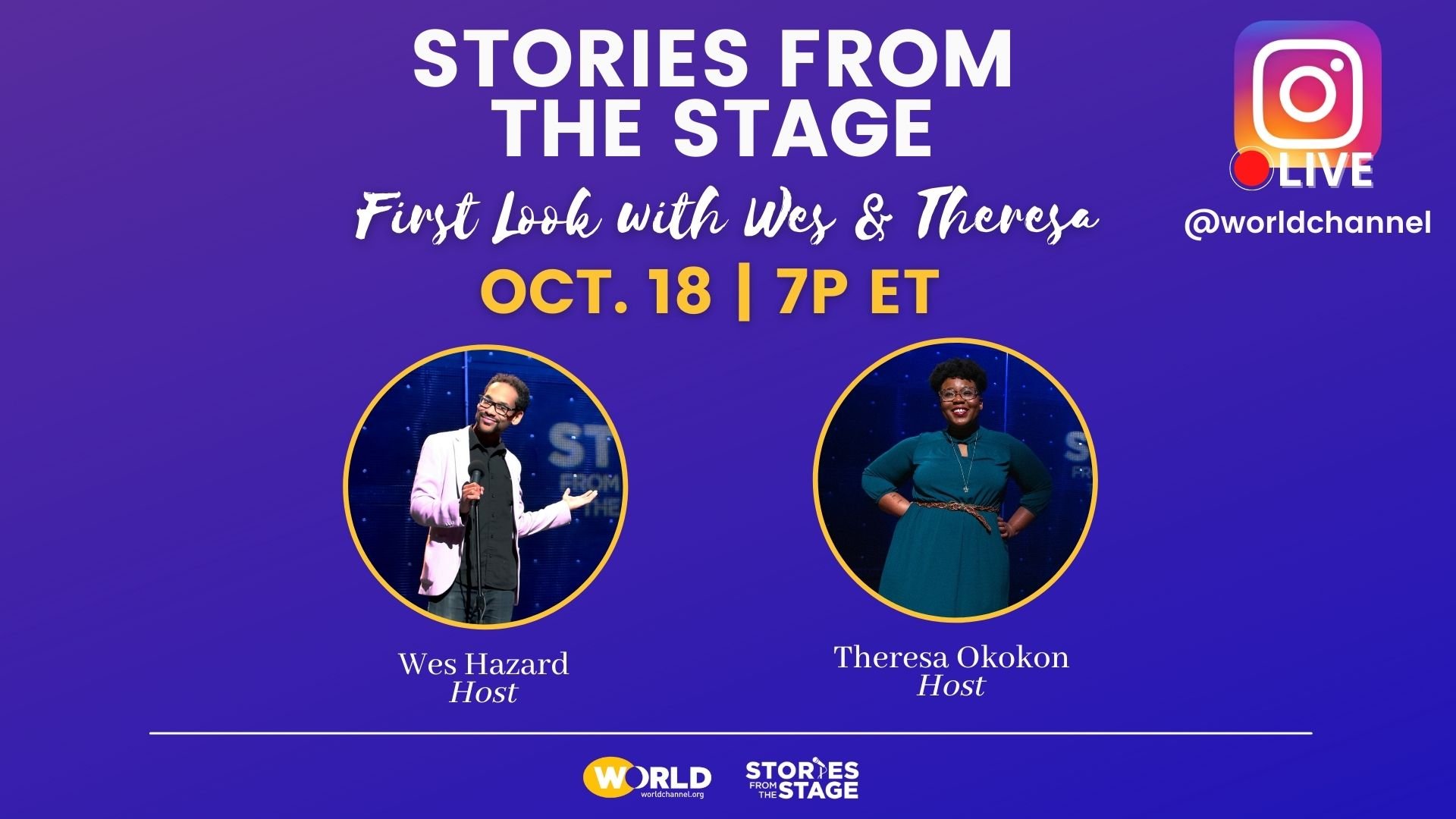 STORIES FROM THE STAGE: FIRST LOOK WITH WES HAZARD & THERESA OKOKON
Wondering what's been happening on Stories From The Stage? Hosts Wes Hazard and Theresa Okokon joined us LIVE to share what's coming up for season 5 and their own behind-the-scenes stories. Watch the recording!
FIVE YEARS NORTH: IMMIGRANT YOUTH & MENTAL HEALTH STRESSORS
FIVE YEARS NORTH is the story of 16-year-old Luis, an undocumented Guatemalan boy who arrives alone in New York City with little support and many responsibilities. Director Chris Temple, editor and co-producer Alejandro Valdés-Rochin and mental health pracitioner Elena Zarandona joined a panel to discuss the hardships suffered by immigrant youth while involved in the immigration process. Moderated by journalist and host of America ReFramed Natasha Del Toro. Watch the conversation now.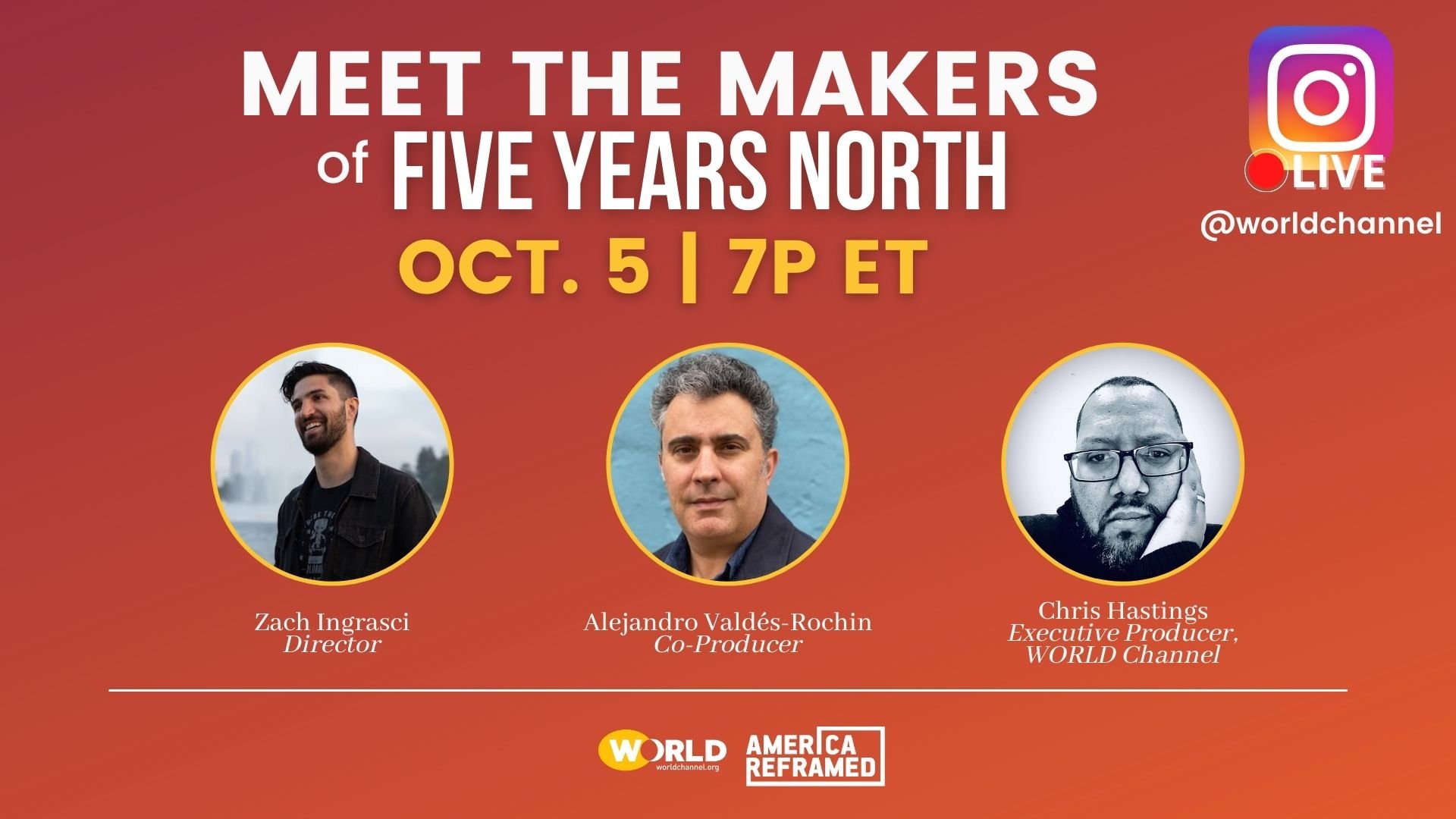 MEET THE MAKERS: FIVE YEARS NORTH
FIVE YEARS NORTH director Zach Ingrasci joined us on Instagram Live to talk about the years spent with film subject Luis and how his story came together. Moderated by Chris Hastings, executive producer of WORLD Channel. Watch the recording!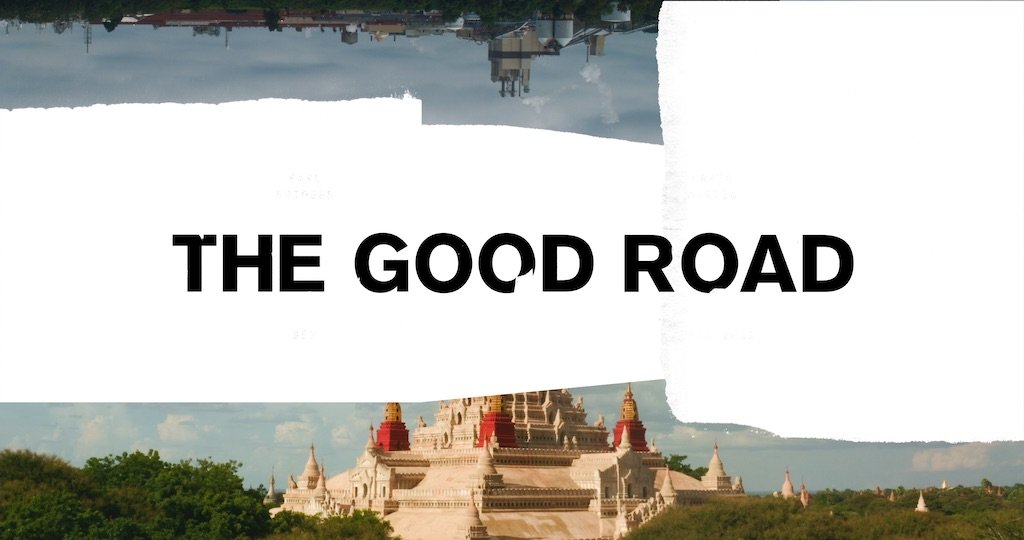 THE GOOD ROAD | RICHMOND WATCH PARTY
Join Craig Martin, Earl Bridges and the rest of the team from THE GOOD ROAD live on YouTube for a watch party celebrating the launch of season 2. Screen the first episode of the season, which explored racial reconciliation in Richmond, Virginia, virtually and enjoy a Q&A with the co-hosts. Watch the recording!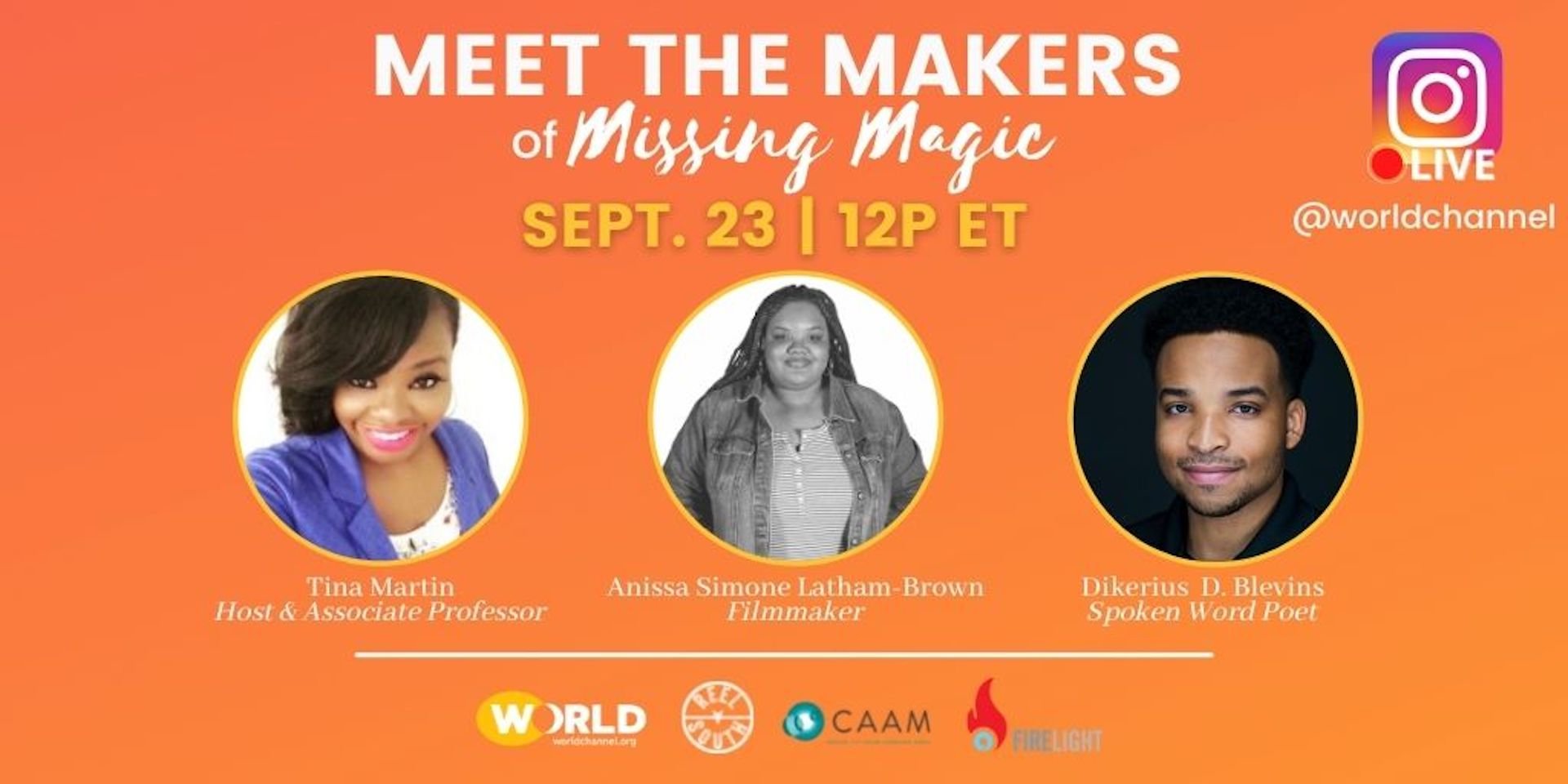 MEET THE MAKERS of MISSING MAGIC
HINDSIGHT: MISSING MAGIC filmmaker Anissa Latham-Brown, with subject and spoken word poet Dikerius Blevins, joined Instagram Live to talk about the film, Magic City's history of racial injustice and what it means to find Black joy in revolution. Moderated by Tina Martin, host of Local, USA and Boston University Associate Professor. Watch a recording of the event.
MISSING MAGIC is a part of the HINDSIGHT initiative with Firelight Media, Reel South and the Center for Asian American Media. Watch the film now.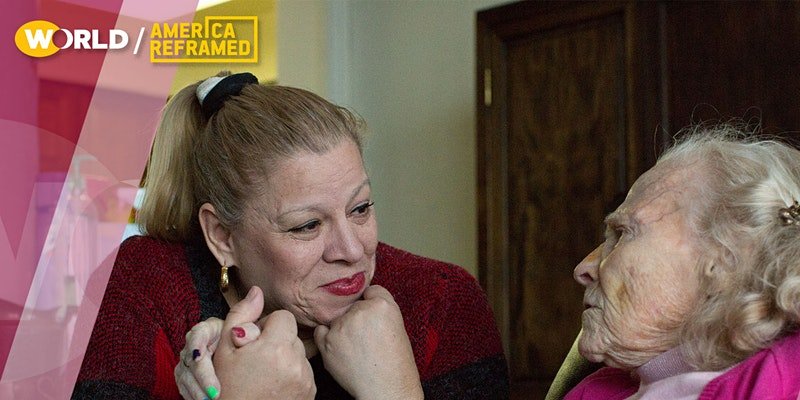 THE FUTURE OF CARE AND CARE WORK: THE REVOLUTIONARY POSSIBILITIES
Filmmakers Deirdre Fishel and Tony Heriza led a timely conversation about the future of care and care work in America with leading voices in the fight for a new care infrastructure: Ai-jen Poo, co-founder of the National Domestic Workers Alliance; Robert Espinoza, Vice President of Policy of PHI National; and Sarita Gupta, Director Future of Work at the Ford Foundation.  Watch the recorded event. 
CARE is available for on-demand streaming on PBS Passport.
BEYOND RESILIENCE: DEATH IS OUR BUSINESS
Firelight Media hosted a virtual screening of director Jacqueline Olive's short film 'Death Is Our Business,' about the impact of COVID-19 on New Orleans' Black community and its mortuary and funeral services, followed by a livestream Q&A with the filmmaker and special guests from the film about how the community is coping now. Read more about  'Death Is Our Business' here. Watch the recording.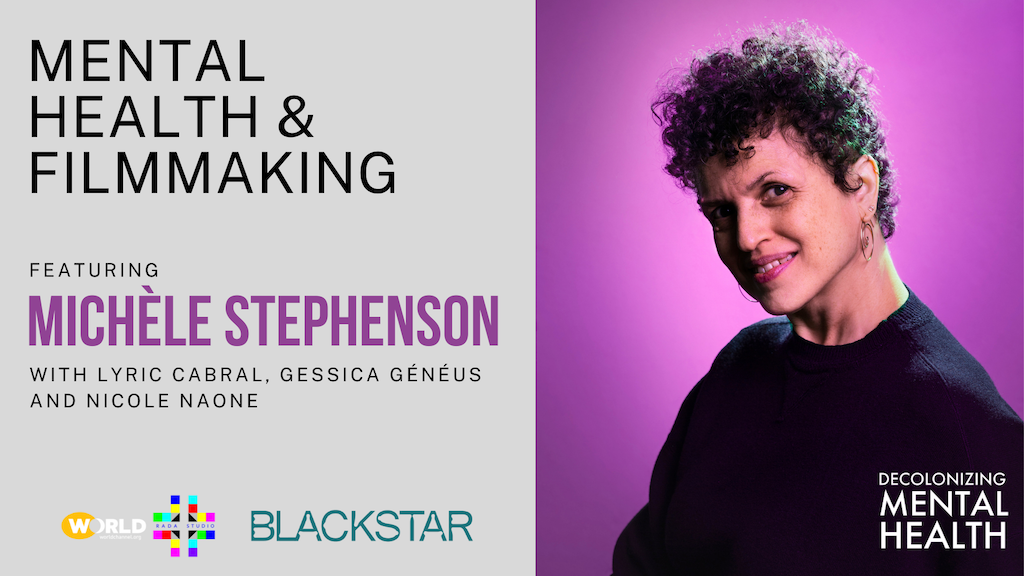 BLACKSTAR FILM FESTIVAL: MENTAL HEALTH & FILMMAKING
Director and producer of 'Decolonizing Mental Health' Michèle Stephenson joined a panel with fellow filmmakers at the BlackStar Film Festival to discuss the duty of filmmakers in remaining culturally sensitive when crafting stories about mental health. Watch the recording.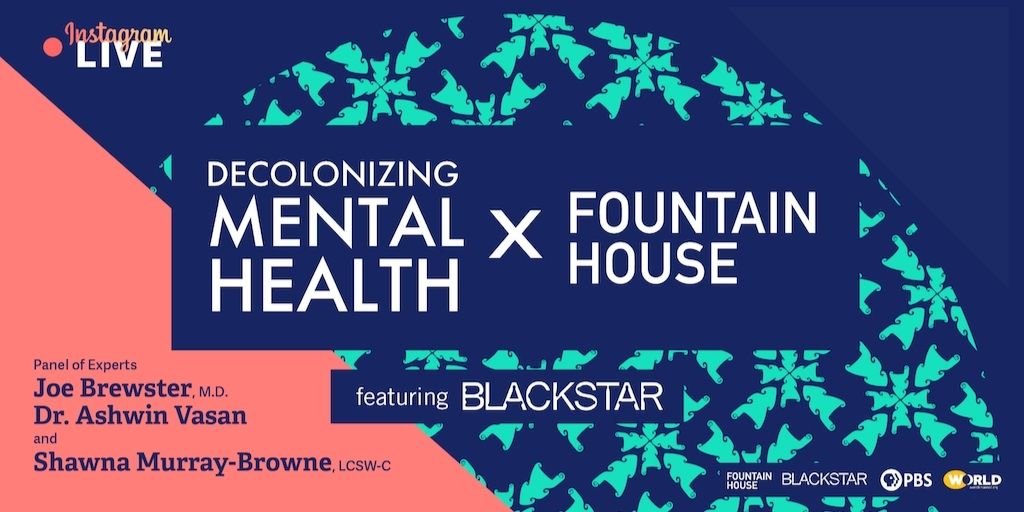 DECOLONIZING MENTAL HEALTH x FOUNTAIN HOUSE INSTAGRAM LIVE
President and CEO of Fountain House Dr. Ashwin Vasan sat down for a Q&A with director and producer of 'Decolonizing Mental Health' Joe Brewster and integrated psychotherapist Shawna Murray-Browne, LCSW, to discuss the role of media in addressing the stigma of mental health and film as a medium for changing the narrative. Watch the recording.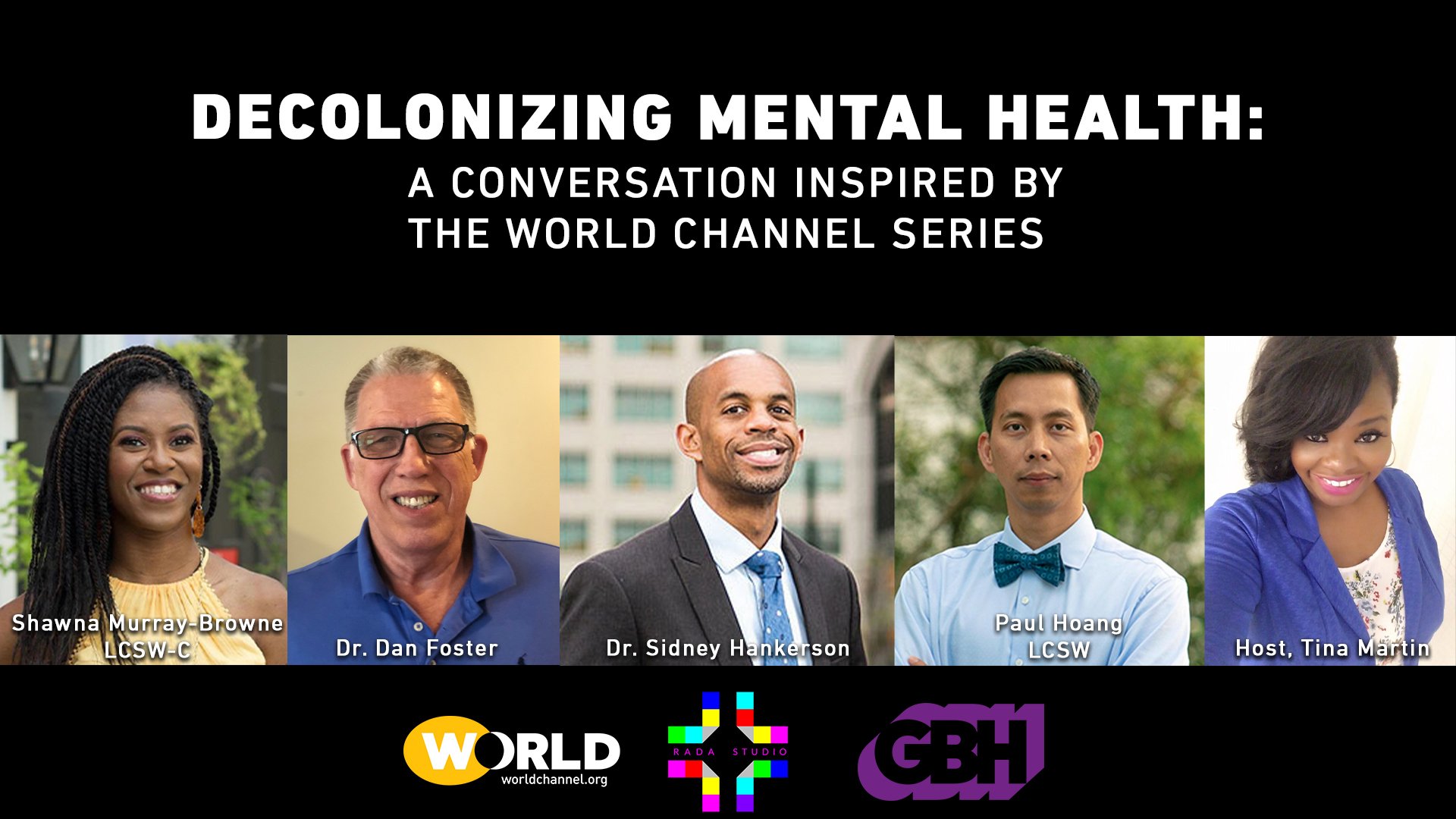 DECOLONIZING MENTAL HEALTH: A ROUNDTABLE CONVERSATION
Host Tina Martin, joined by industry experts like Shawna Murray-Browne, Dr. Dan Foster, Dr. Sidney Hankerson and Paul Hoang, meet for a discussion on where access is lacking for BIPOC in the mental healthcare industry and how it can be addressed. Watch the recording and read a recap.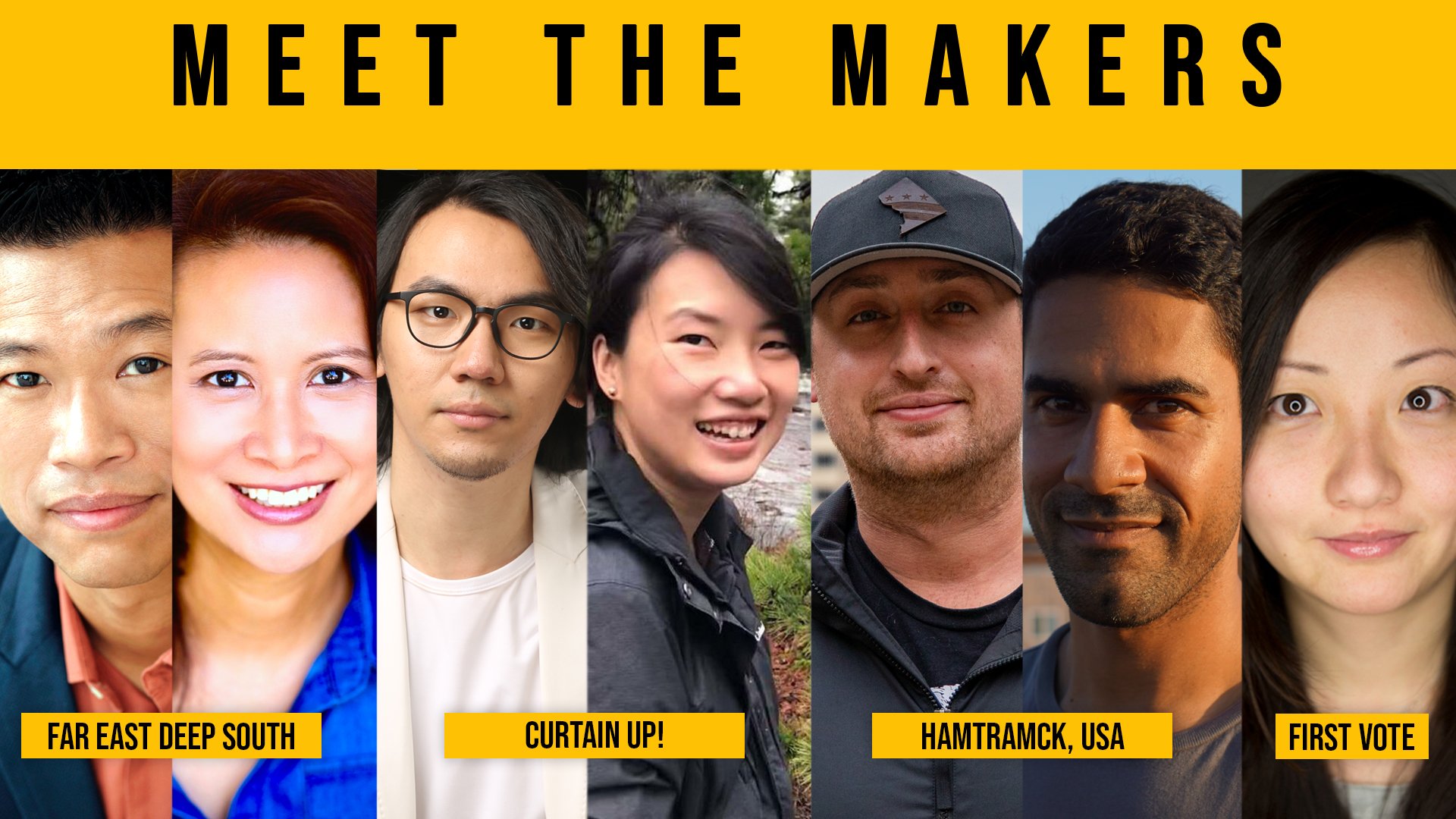 MEET THE MAKERS: AAPI STORIES & FILMMAKERS
Filmmakers from the award-winning series America ReFramed talked about their films – Far East Deep South, Curtain Up!, First Vote and Hamtramck, USA – and discuss diversity, identity and belonging in the Asian American Pacific Islander community. Moderated by 'Far East Deep South' filmmaker Larissa Lam. Watch the recording.
MEET THE MAKERS: 9to5 THE STORY OF A MOVEMENT
Academy Award filmmaker Julia Reichert talks 9to5: The Story of a Movement – a film that tells the story of women who fought for change in the workplace. With Ellen Cassedy, Janet Selcer, Dorine Levasseur and Darlene Lombos. Moderated by Tina Martin.
TRIBAL SOVEREIGNTY AND HOME: CELEBRATING NATIVE AMERICAN HERITAGE
A panel discussion about the Native foster care system, the environment, racial injustice, tribal sovereignty, women empowerment and native leadership, and what is currently happening in Indian country. Hear from Dennis Bowen, Sr., former President of the Seneca Nation; Jim Gray, former Principal Chief of the Osage Nation; Misty Frazier (Santee Sioux/Tlingit), Executive Director of the Nebraska Indian Child Welfare Coalition; and Laura L. Harris (Comanche), Executive Director and CEO of Americans for Indian Opportunity. Moderated by investigative journalist Jenni Monet (Laguna Pueblo).
MSNBC's Richard Liu talked with Yi Chen, Jennifer Ho and Kaiser Kuo about First Vote and the relationship between identity & politics. Also, Christine Chen of APIAVote dives into the division/unity of the Asian American electorate.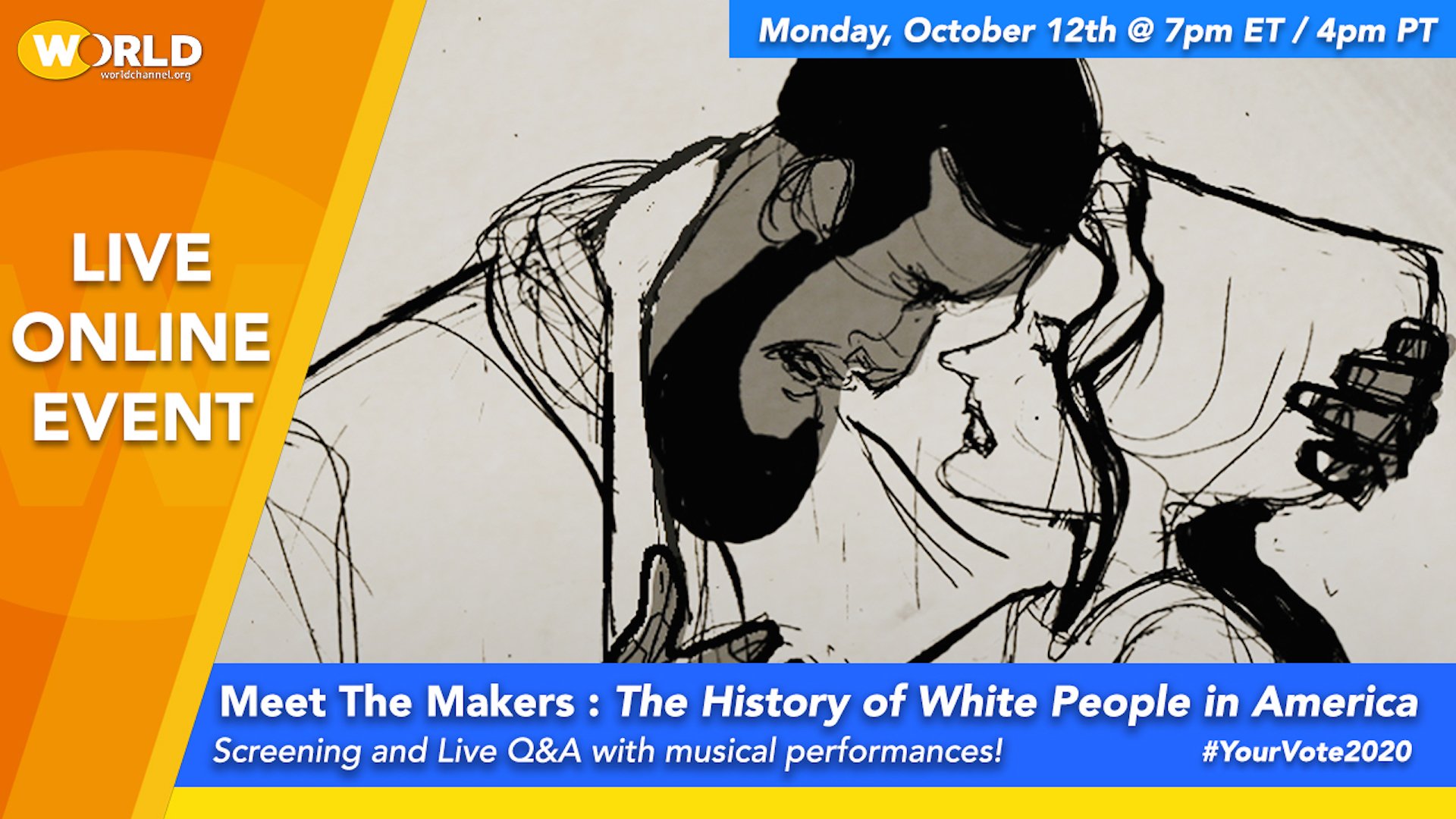 MEET THE MAKERS: HISTORY OF WHITE PEOPLE IN AMERICA
Meet the Makers of The History of White People in America, a series examining how skin color has come to define race in our country. Featuring filmmakers Jon Halperin and Pierce Freelon, guests Cornelius Moore and Ronda Taylor Bullock and musical performances with Nnenna Freelon, Pierce Freelon and Alan Thompson. Watch the recording.
Meet the Makers: #WeAreLatinx | Hispanic Heritage Month
WORLD Channel kicked off Hispanic Heritage month 2020 with a preview and discussion of the films SIQUEIROS: WALLS OF PASSION (Doc World) and BUILDING THE AMERICAN DREAM (VOCES). Guests include Lorena Manríquez, Miguel Picker and Chelsea Hernandez. Moderated by GBH's Andrea Wolanin.
---
Sign up for our newsletter for email updates on upcoming events, new film premieres and podcast episodes.
Enjoy documentary films? Be the first to watch exclusive content and behind-the-scenes interviews when you subscribe to our YouTube channel!