Exploring the educational and economic roles of track and field in Jamaica.
In Montego Bay, Jamaica, athletes from Spot Valley High School prepare to compete in the country's greatest sporting event: Champs. The documentary ROAD RUNNERS follows three students over a year, highlighting what it means to grow up on the island, and examines what running success could mean for the lives of these young Jamaicans. Go 'Beyond the Lens' with director Mike Todd and executive producer Lathan Hodge as they reveal a story that will make you think about what makes a champion.
The following interview has been edited for clarity and brevity.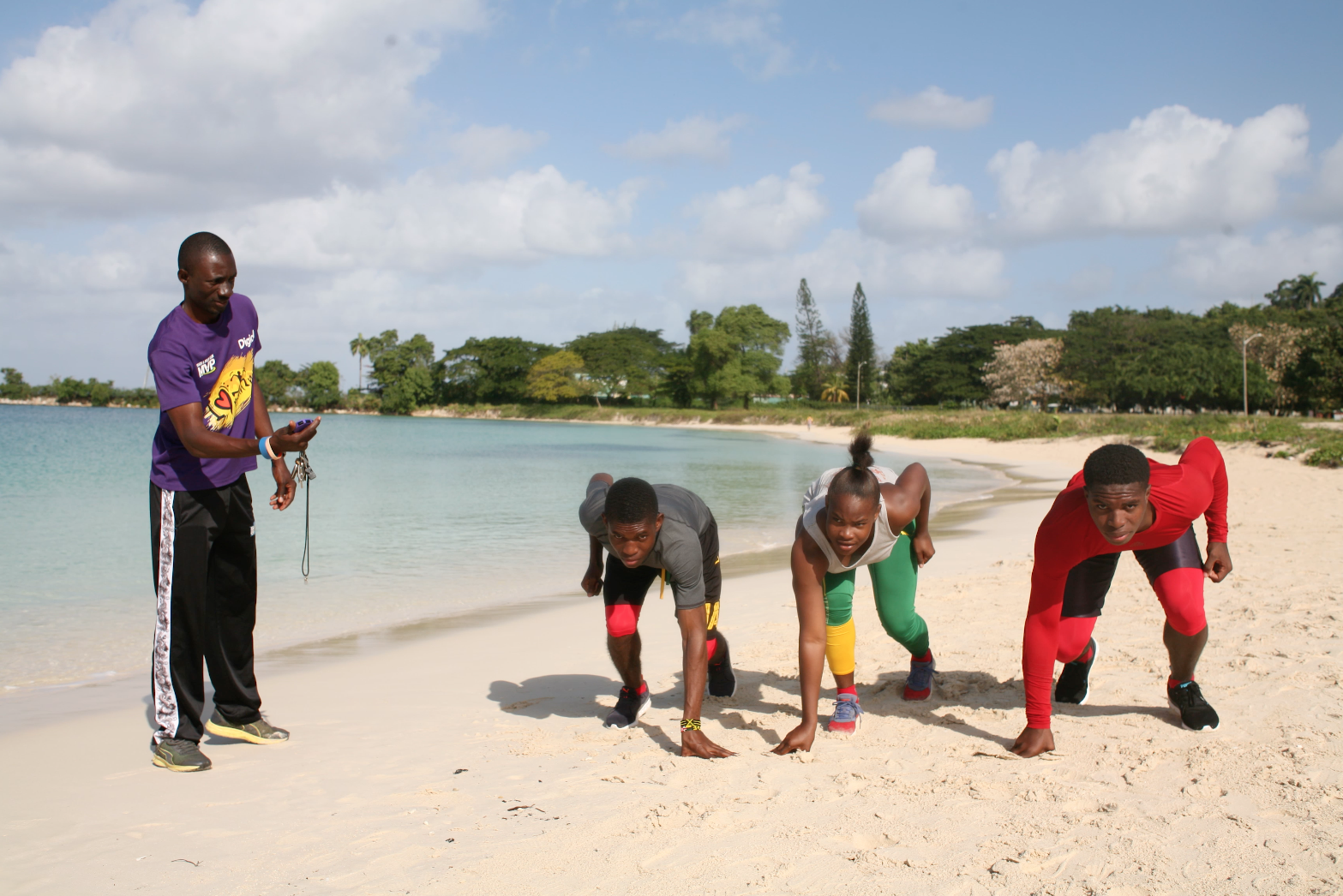 What inspired  'Road Runners,' and how did you find the characters?
Mike Todd: At the time, we had someone working in our office who was of Jamaican heritage, so we had kind of a way in with some family links to get our foot on the ground. But then we worked with an associate producer, a guy called Nick Davis, who is the BBC's correspondent out in Jamaica.
He's of Jamaican heritage. He's born in England, but lives in Kingston. He was really our key to the film getting made the way it did in terms of research and finding the characters. We just had the idea of the story we wanted to tell, but bit by bit, as we researched more, we decided that we'd focus on a single high school. There are layers in Jamaican society around privilege and opportunity, and the school [Spot Valley High School] we went for really lacked resources, and it was a very marginalized area of the island. But it was also in the shadow of all-inclusive resorts, so there was a big contrast there between the Jamaica that many tourists interact with on the doorstep, especially when you're filming. There were a lot of social challenges.
We knew of Champs and we knew the kind of significance of track and field, but it was only [after] being out and on the ground and filming did the story take shape and did we focus on that specific high school.
How did the story evolve as you filmed? 
MT: When we were out there, we were looking for a handful of athletes. We were going to follow their journey to Champs. So, it was a relatively simple story. Champs was always going to be the finale and the story that would lead us to that event, and we were looking for athletes who had a chance of success and all the rest of it. It was going to be really kind of the 'Hoop Dreams' in Jamaica, but with running.
It wasn't a very complicated idea. It was just that we wanted to kind of get under the skin, to a degree, of Jamaican society and tell the specifics of the context of the place. When we got out there, we spoke to a number of athletes. But at the same time...there were problems. There was a very high murder rate during the year we were filming.
So, there were a lot of social problems in Montego Bay, and it kind of contrasted with this vision of the tourist destination a lot of people see. But yet, we found Spot Valley High School and we found Kerron Grant, who is the coach in the film. He had these kids who came from the neighborhood [with a] very limited chance to really show what they're capable of and change their lives through their own effort.
Running is, in Jamaica for some people, it's that pathway. Not many can do it. For an island of 3 million, the individuals from Jamaica have been able to excel on a global stage, and it's an inspiration. It's something they can grasp for something tangible.
Lathan Hodge: To be immersive with the subject matter, the interview subjects, that immersive experience – people get a chance to see another part of Jamaica they never see. Even [as] someone who's been to Jamaica multiple times, that was a new discovery for me to be able to be part of that experience, seeing it from that perspective.
I think people will see a different version of Jamaica they haven't seen, and I think it's really rewarding to see that type of journey.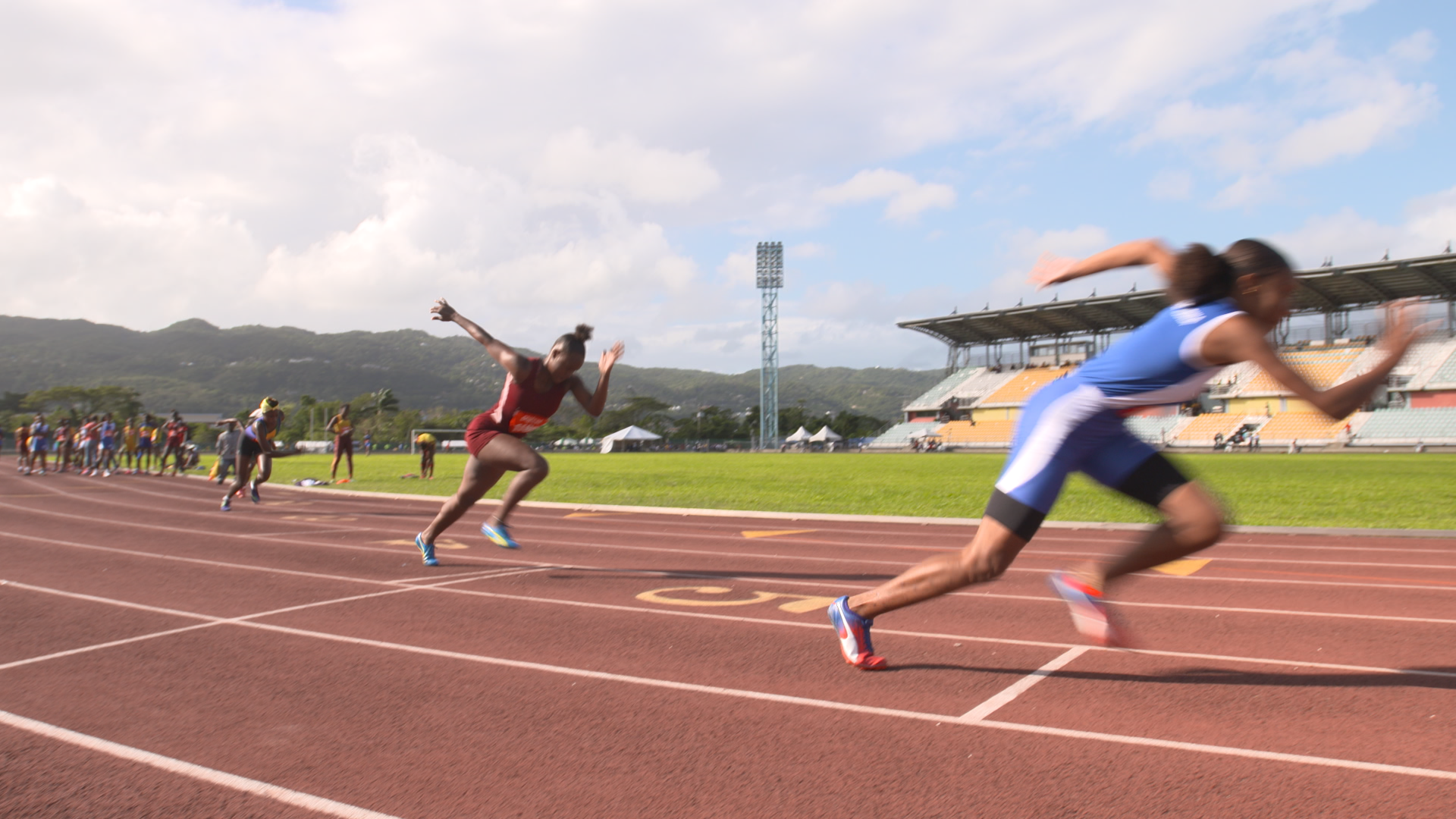 What stood out to you most about the high school runners, and how did that spirit shine through in this film?
LH: I think that there's something to be said about Jamaican people. There's a conviction. They have such a strong faith and belief, but they're warm. There's definitely a warmness to those teens. I think about the times being in Jamaica, especially in Montego Bay – you have a lot of privilege between have and have-nots.
That is just the people and the spirit of the people, and young people. It still resonates in them as well as the spirit of the Jamaican people in totality.
What do you hope audiences will take away after watching your film?
LH: Especially at this particular time of the Olympics, which has the world stage, you can look at Jamaica and look at: Is it in the water? What does this come from? What is the trajectory of athletics? They have a little bit more insight. We think today, and especially a lot of folks think, that [Jamaica is] a microwave society in terms of things happening instantaneously. But there's a lot of hard work, there's a lot of historical legacy that has happened in terms of running.
I just hope that people have a chance to look at it and understand a country of 3 million people. This is something that has happened in terms of a strong legacy, a strong conviction and a strong will of the people.
MT: It's that idea that when you see the Olympics, you see the end results and the moments of global exposure and success or failure, the highs and lows. The Olympics is one of those great moments that can kind of unify the world and everyone can share the same experience and event and see the different countries being represented. I think what we hopefully have done to a small degree is just lifted the lid a little bit on what is beneath the surface, before you reach that stage, when you're kind of growing up in a society like Jamaica where you're perhaps facing struggle and the opportunities aren't there.
Running is your chance. Just to see the sense of what it takes and what it's like to grow up in that environment. Hopefully, some of the challenges they face and some of the challenges Jamaica faces are not easy and will not go away overnight, for sure, but I think hopefully it's a positive story and it's kind of an inspiration as well, just to see that determination. I think anyone can identify with that desire to succeed and to kind of make your mark in the world.
Mike Todd is an award-winning filmmaker and director with Riverhorse, a production company based in the United Kingdom. His work
includes Hulu's first ever documentary of the month, Joe Frazier: When the Smoke Clears. Todd is currently an Associate Fellow at the University of Manchester's Brooks World Poverty Institute.
Lathan Hodge is an award-winning producer and a former executive producer for Black Entertainment Television (BET). Throughout his career, he has been directly involved in the production of over 3,500 television shows. Hodge is now the head of Lathan Productions. 
ROAD RUNNERS is streaming for free online and on the PBS app.