STATES OF AMERICA started with a simple premise: What is it that connects us to the state where we live? How does this place define us? In 2009, I set out to make one short documentary about one person in each state exploring these ideas. But as our country continues to accelerate towards hyper-divisiveness, I think the project has become more profound in its simplicity.
From the uneven way police responded to different types of protests/protestors, to the disproportionate impact COVID-19 has on Americans depending on if you're BIPOC or a billionaire, the year 2020 has acted as an intense magnifier of inequality in this country. The series was never intended as a political epistle but I believe our current state of social unrest (not to mention the information silos we live in online) has made the simple act of listening to someone outside our various bubbles even more vitally important since I started it. I hope that by showing at least a glimpse into a broad range of experiences, States of America helps us see each other in our complexity with a lens of empathy. I hope that it reminds us of what our nation can become.
I was born on the Fourth of July and that part of me will always resonate with my country. For years I wanted to make a documentary about the United States, to tune into the chorus of voices echoing within its landscapes. I've also been lucky to have seen a lot of it. Now I am over halfway to finishing this project about people from all 50 states, and I'm pleased to finally share the first installment of States of America with a broad public television audience.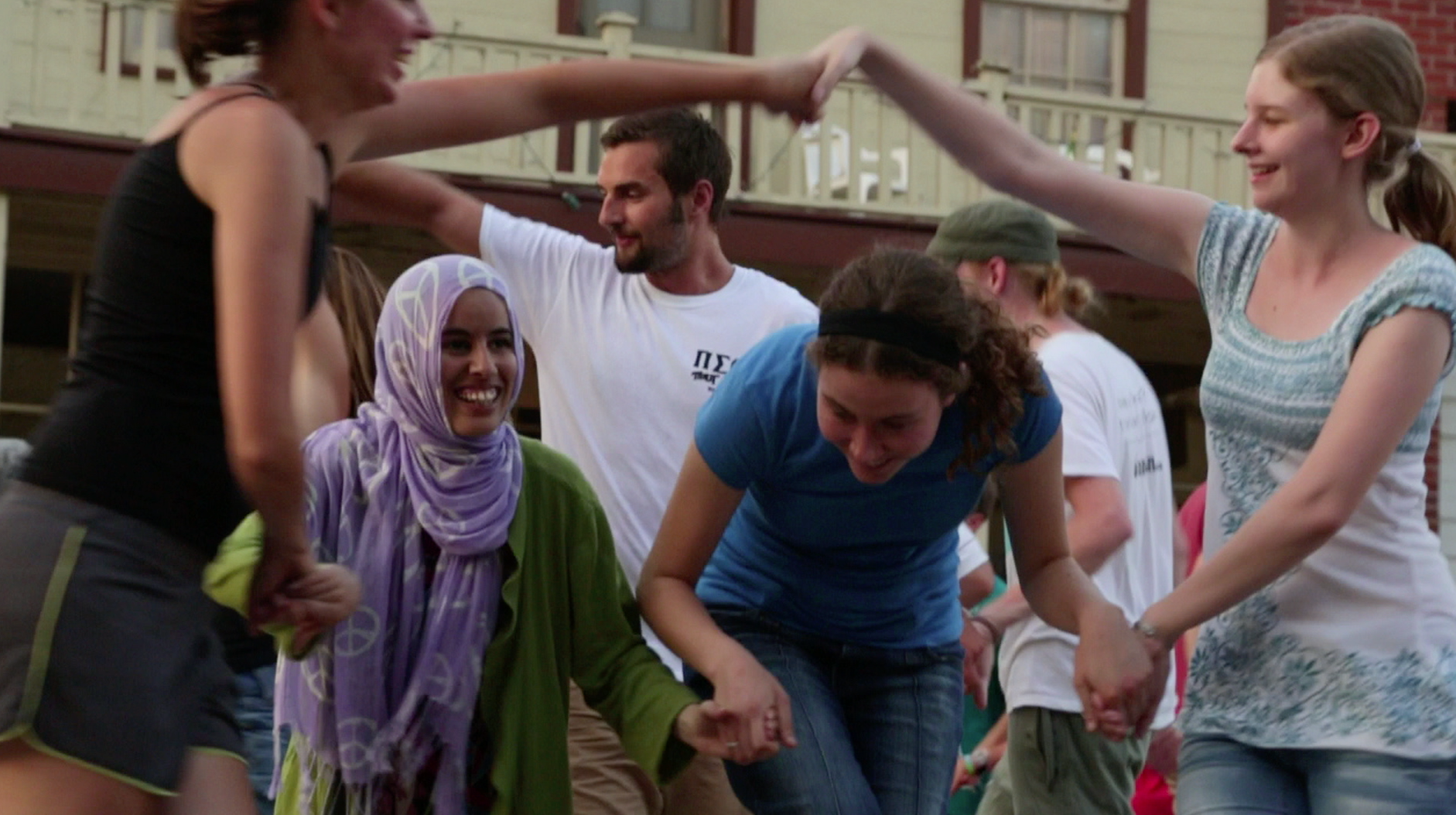 People often ask how I find subjects willing to be featured in the series. I typically consult with my friends, colleagues, and students for references -- among them, I usually can track down at least one person who has lived in a particular state. Sometimes I have to cold call if there's a specific community I'm interested in learning more about. It's odd to let a stranger film your life over the course of two days and ask about personal, introspective things, so it really helps when there's some level of mutual trust to get started.
There are two questions I ask every person in the series: "How do you feel about being from this state, and how does this state affect who you are?"
That's at the heart of what I'm interested in learning. There are various paths each subject takes us down to get there, but ultimately we end up at the idea of connection to place. I'm hesitant to declare too many common themes in States of America because I recognize this is a tiny sampling of people in a vast number of places. But I can say each of these films underscore how much the place where we live matters. It affects us in a number of ways both practical and spiritual. The degree to which we feel we belong there matters too. Most viewers will connect with these stories because no matter their background, everyone knows how they feel about the idea of home, or what it means to belong to a place.
States of America is dedicated to exploring diverse cultural and physical landscapes across the United States. In terms of the cultural landscapes, it's important to note that none of the people we feature in the series are meant to act as ambassadors or representatives of their entire state. I'm not a trained anthropologist or ethnographer, and States of America is not a survey or a census. I'm a filmmaker catching glimpses of one person in a moment of their lives that we shared. In choosing and crafting these state films, I've looked for a broad range of perspectives and experiences and I want to avoid spending too much time in one corner of our national fabric. But I don't have a formula or any quotas for who to include. Even so, I think when you watch a few of the shorts all together you start to see a bigger mosaic that feels authentic.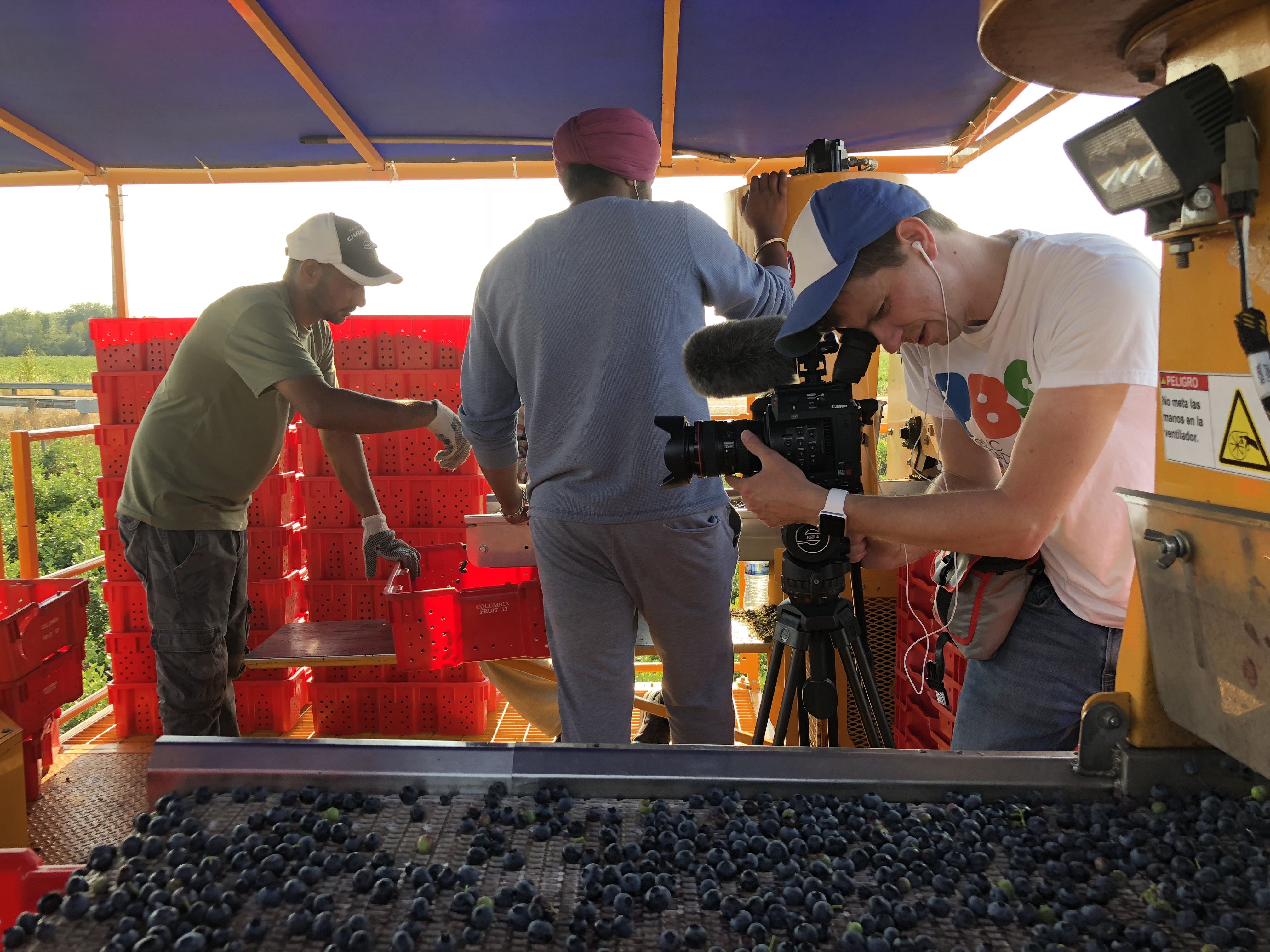 I'm also interested in talking to people who do something literally connected to the geography of the place - the land, the air, the water - and can articulate something about that connection. My default motive while interviewing and editing is to look for what makes the person dignified, decent, and wise. So far I've never been disappointed. I am also drawn towards people who challenge what may be stereotypically attributed to a state. For example, I think it's fair to say when most people think of someone from Washington state, a Sikh berry farmer isn't the first face that comes to mind.
As for the physical landscapes, all the interviews are conducted outdoors to showcase how the subject's life is interwoven with the unique features of their state. Filming in this way has created logistical risks (weather! daylight!), but I like to work uninhibited by too much gear or crew so it's been nice not to worry about that too. In each state. I also dedicate a lot of time to filming the landscape independently. The trees, the buildings, the light - all of it makes a big impact on how we feel in the states where we live. We film and edit all of this in a way that I hope allows the state itself to feel like a character.
Music is also an essential way we've tried to connect viewers to the feeling of these places too. Our series composer Micah Dahl Anderson adds an invaluable layer to each episode with his music. It helps us enter an internal, almost instinctual place for each state and how we interpret our subject experiencing it.
I have made other films since beginning States of America, but this has been my passion project before, during, and after each of them over the last 11 years. I have reflected on it a lot throughout the hard times of 2020, which of course included the worldwide pandemic and a historic level of social unrest in the United States. Production has halted for me since filming requires so much travel and my family and I have chosen to stay home because of COVID-19. I'm also lucky enough to have a day job teaching documentary production at a university that lets me work from home. In the meantime, I've stayed busy continuing to edit previously-shot states with my students virtually and add to the first 29 episodes streaming on WORLD Channel.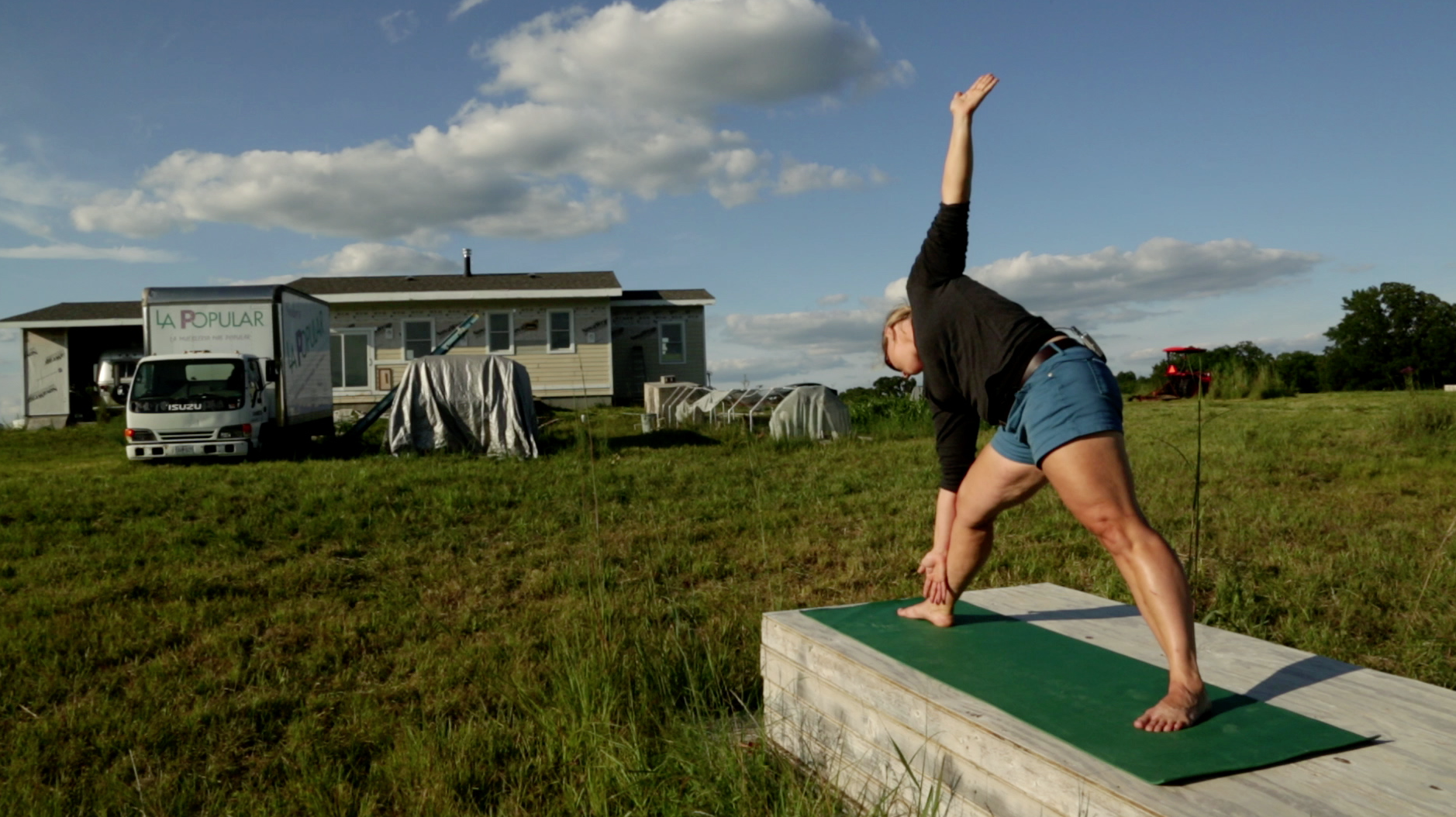 Naturally, this has led to me revisiting a lot of moments. I think about the scene where my wife and co-director Susan Krueger-Barber and I captured Sarah from Missouri practicing yoga on a platform in a field. Behind Sarah is a half-constructed house that she and her partner were building by themselves. That image says a lot about our series. Sarah is doing a meditative activity outside as she's literally building her home. The pandemic has driven many people to look for sources of peace (and home improvement projects for that matter). Additionally, I think about Chris from Maryland who had to rebuild his life with the odds very much stacked against him. And I think of Dereck from Nebraska, who talks openly about the racism he's faced living in a white state, and how he defies expectations as a punk rock musician. He describes terrible experiences that have happened to him and his family and how his deep love of music is a sustaining source of peace. "Music is the healer," he says with irrepressible conviction. I have a testimony of that in his film.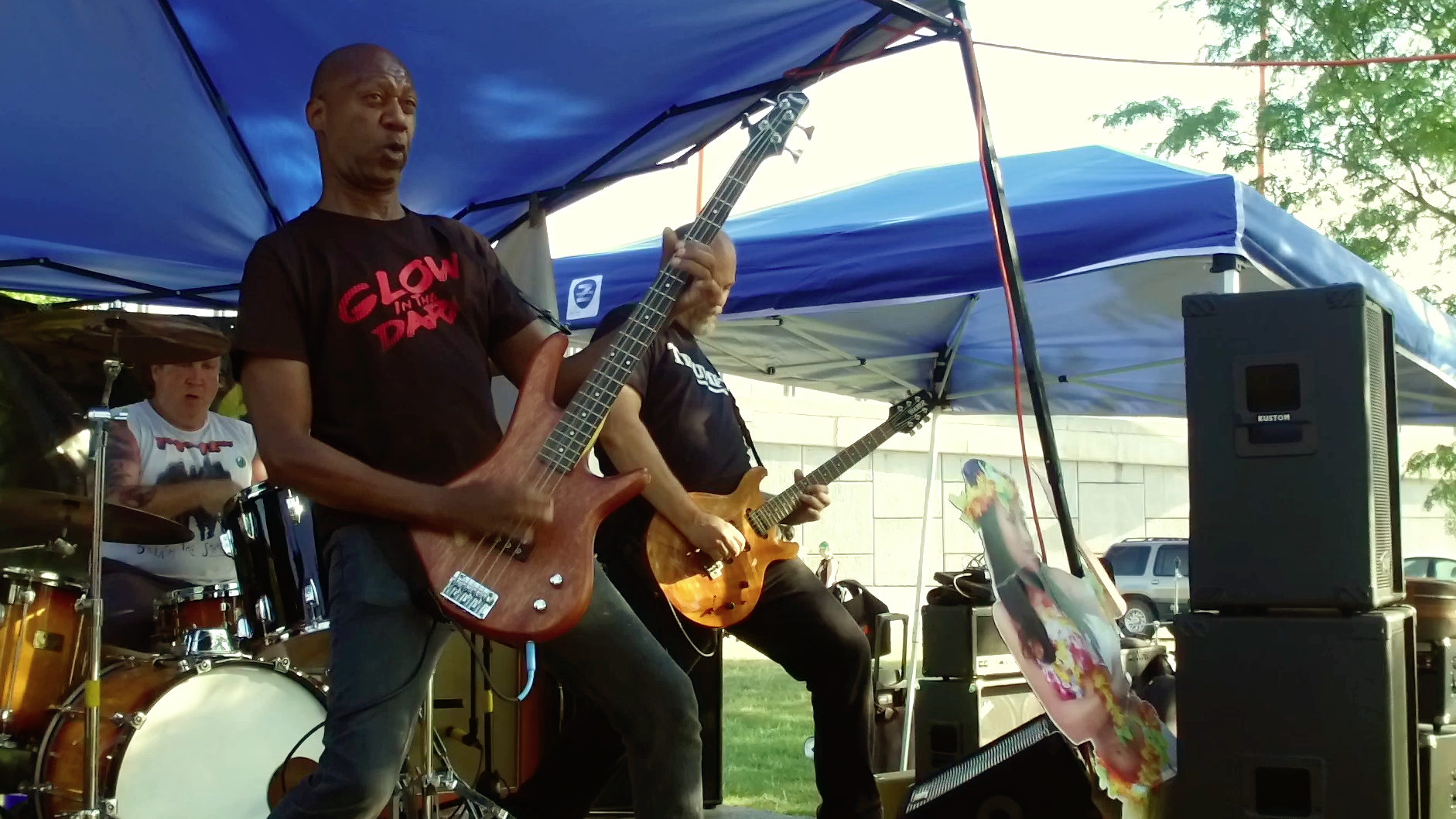 As I look back on the people I've had the privilege to spend time with while trying to convey something of their experience, however briefly, I think about how privileged I am to make these films. The late film critic Roger Ebert famously said that "movies are like a machine that generates empathy." I think he meant that we experience that empathy as viewers, but as a documentary filmmaker I enjoy the challenge of trying to operate this empathy machine too. How can I create empathy through my documentaries? That aspiration is deep in the DNA of States of America. In addition to my experience filming, I've seen my student editors grow to love these strangers they've gotten to know through the hours of footage they pour over, strangers who are often from backgrounds unfamiliar to them. Yet when the process is over they've come to love the people on screen almost like a family member.
When I consider the aims of this mosaic documentary project about our diverse nation, I'm reminded of watching the Presidential Medal of Freedom ceremony in 2016. President Barack Obama spent a few minutes reading a life sketch for each recipient, and their lives were all so inspirational - eradicating disease, impacting society for good, performing staggering feats of all kinds. They came from a variety of states. There were first and second generation immigrants and people of several races, ages, and genders. When the last bio was read there was a final round of applause for everyone, and I marvelled at this group of extraordinary people who had contributed so much. Then I'll never forget what the President said next, he said simply: "This is America." President Obama then concluded with this observation: "In our differences we find something common to share." Tears still come to my eyes when I consider this profound statement. It resonates deeply with my hopes for what we can communicate with States of America.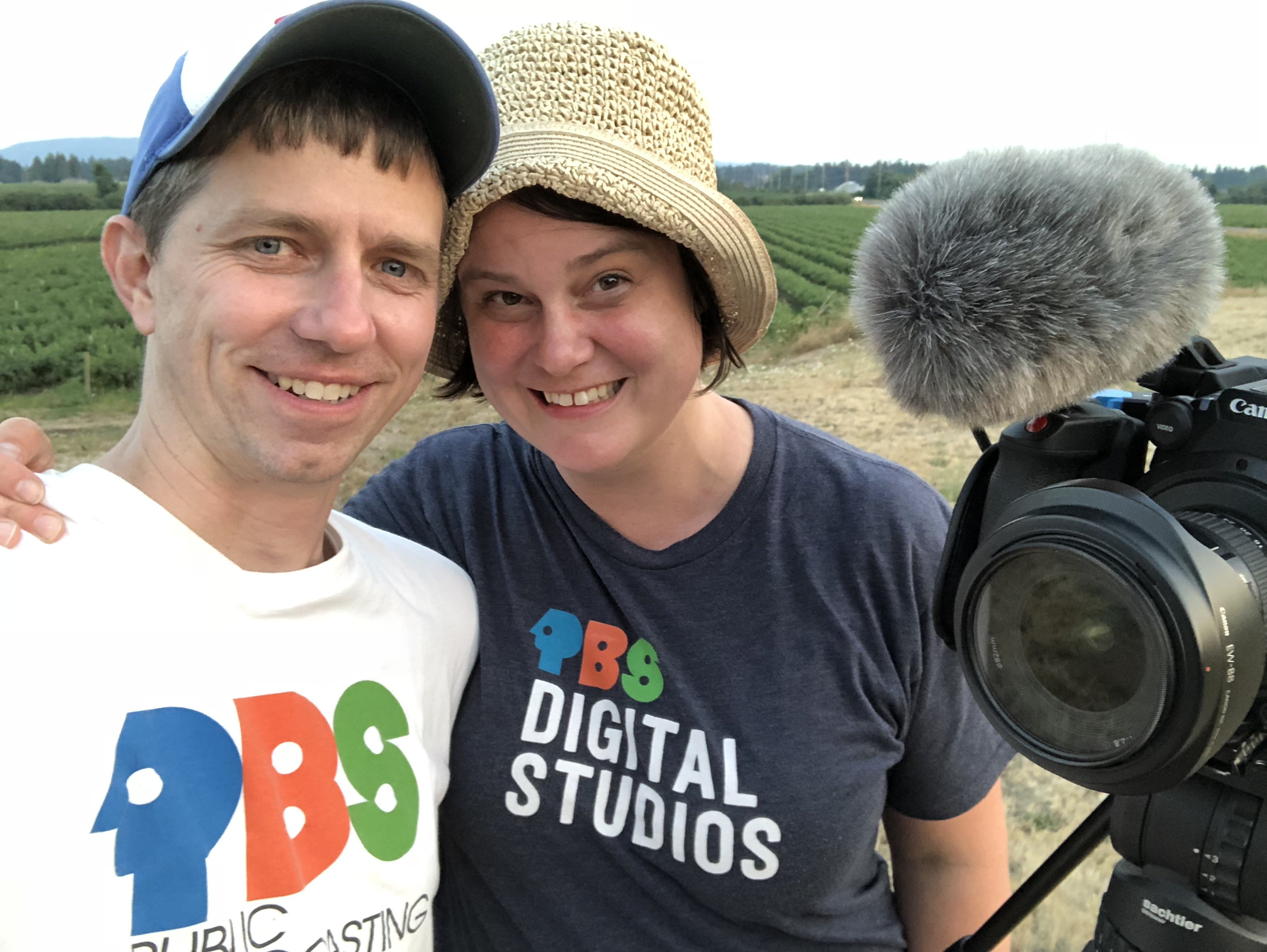 Brad Barber is an award-winning documentary filmmaker. Barber's feature directing debut, PEACE OFFICER, won the Grand Jury Prize and the Audience Award at the 2015 South by Southwest Film Festival, the Human Rights Award at the Full Frame Documentary Film Festival, and the David Carr Award for Truth in Non-Fiction Filmmaking at the Montclair Film Festival. He was awarded five regional Emmys for his short documentary series BEEHIVE STORIES (2009-2018), which he made with his students. Associate Chair and Professor Barber currently teaches documentary filmmaking at Brigham Young University's Theatre & Media Arts Department.
Watch STATES OF AMERICA on worldchannel.org, the PBS app and YouTube. Follow the series on Facebook, Instagram and Twitter using the hashtag #MyHomeIsHere and #StatesofAmerica to hear more from filmmaker Brad Barber.